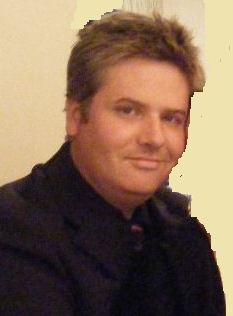 Editor's Note: John Cook is a new writer for i2P.
He brings with him an ability to see through "bulldust" and is not frightened to ask the question "Why?"
He brings a fresh perspective to i2P and we are pleased to have him as one of the team.
With all the current doom and gloom on Pharmacy online forums it must be pointed out that the times favour Pharmacists. At an ever increasing rate people are becoming more and more reliant on medications and the amount of research and knowledge about medications is also expanding at an exponential rate.
As new medicines, guidelines, knowledge of drug interactions and adverse effects explode off the pages the need for specialist custodians of medical knowledge is ever increasing.
The ability to easily explain complex information about medicines to both patients and health professionals is a skill that should be in high demand.
I have been lucky to have a close working relationship with several doctors in my fledgling career as an accredited Pharmacist.
To be able to use a different perspective to help resolve problems that will help the patient while learning something from the collaborating Doctor is a very rewarding and satisfying experience.
Commonsense must have it that if thirty percent of hospital admissions in elderly patients are due to medicines and two-thirds of these are preventable then there must be significant benefits to payers in funding such services.
We have a conundrum in Australia at present that although those passionate about this area of practice see the benefits for every review undertaken, the evidence is lacking for those who may well make a decision in the future not to extend funding for Australian Medication Management Review (MMR) Services in their current form.
I think the conversation regarding the evidence for MMR services in Australia has taken a somewhat reductionist course. There are several small studies showing excellent results and highlighting the ability of Australian Community Clinical Pharmacists to identify and resolve important Medication Related Problems.
As far as high level evidence for the effectiveness of MMR services you cannot go past the data from a State wide comprehensive intervention in the State of Ohio in the US released in 2014.
Forget the ALLHAT trial or Meta-analyses of Statin trials – this program had 900,000 patients enrolled and with the private health fund "Caresource" paying for it they were very careful to do their sums right about the benefit and additionally had all the data to do so.
I think you can trust the numbers from this program with a great deal of certainty to draw important conclusions about the benefit of MMR Pharmacist services.
The return on investment of 4.4:1 correlates with other published academic studies for US MMR services in the literature.
If it were doctors who had achieved such excellent results you could be sure this program would be all over the New England Journal of Medicine and Medscape.
http://pharmacist.com/many-happy-returns-ohio-based-medicaid-plan-pays-pharmacists-mtm-saves-money
Why is Caresource reporting such high return on investments when our VALMER study only shows a positive return for the top quartile of reviews?
The patients are similarly targeted.
The difference in the monetary gains between Australia and the US cannot be explained by differences in medicine costs and health system costs.
If Health Care was twice as expensive in the US compared to Australia (which it is not) we would still be achieving minimum 2:1 ROI.
If health costs were four times Australia (We are talking Australian Doctors earning $50,000 per annum) we would be achieving a neutral result which is still better than VALMER.
Maybe the US health system is so bad that the Medication Related Problems are four times as expensive.
I cannot believe this as the number and types of Medicine Problems encountered by myself in daily practice seem to correlate closely with what I read about in the US literature.
One obvious difference is that the payers calculating the monetary return in Ohio have the actual health system costs and can calculate the actual return of investment.
In the VALMER study the authors state that there estimates of savings are probably too conservative.
I would imagine it would be possible to compare the assumptions in VALMER versus more accurate data available in Australia in 2015 to gauge a more accurate assessment of what the overall ROI for MMRs really is.
Also, maybe US MMR Pharmacists are better trained than us (hard to admit but we have to be open to the possibility).
US MMR certification involves Certified Geriatric Pharmacist credentialing, involving a detailed online course and an exam at a physical exam centre where no external resources can be used.
A similar course for Australia (we have more than enough Pharmacy academics to write one) with a similar exam would surely lift the standard of providers.
Perhaps not all Accredited Pharmacists are able to identify relevant medication related problems.
There are also perhaps differences in the Ohio model that we should examine and seek to emulate.
When the Japanese started building cars, they didn't start from scratch.
They examined the best American built cars and improved them.
Why couldn't we do the same and develop the most cost-effective MMR services in the world?
In the last several years I have spent some time reading about Motivational Interviewing with the hope of helping me improve the effectiveness of my communication with patients.
I came across a YouTube video of Motivational Interviewing founder William Miller telling the story in a quite self-effacing way of how he doggedly pursued his line of research to eventually develop this blockbuster intervention.
https://www.youtube.com/watch?v=6EeCirPyq2w

He spent a decade with largely negative results in his research, analysed what worked and what didn't and eventually emerged with an amazingly effective technique.
It heartened me that in a similar way to William Miller, Pharmacists must eventually win through with what passionate practitioners know and commonsense dictates.
Clinical Pharmacy Practitioners are and can only become more of an essential asset to the healthcare team.