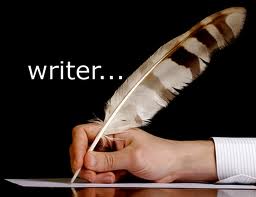 As technology floods nearly every sector of the US economy and there is a move to convert providers from a fee-for-service model to one that reimburses based on patient outcomes, healthcare executives are gearing up for the industry's next monumental shift. Telemedicine.
The reality is that telemedicine is not a distant possibility. While few for-profit and nonprofit healthcare leaders would categorize their telemedicine programs as "mature" (only 6%), according to the recently released "2014 Telemedicine Survey" by Foley & Lardner, the overwhelming majority are at least in some phase of development.
Target and Kaiser Permanente have teamed up to launch in Southern California four Target Clinics staffed with licensed nurse practitioners and licensed vocational nurses, as well as physicians available by telemedicine consultations, giving local Target guests access to Kaiser Permanente's healthcare services.
CVS Health president and CEO Larry Merlo has indicated that the company is experimenting with telemedicine within MinuteClinic and has 28 sites in Southern California and Texas.
In its survey, Foley & Lardner found that 84% of respondents think the development of telemedicine services is either very important (52%) or important (32%) to their organization.
"From dramatically increasing a geographic footprint to enabling chronic care management outside of a hospital, telemedicine can transform an industry that is ripe for disruption," the survey stated.
Fifty percent of respondents ranked improving the quality of care as their No. 1 rationale for implementing telemedicine. Another 18% were most excited about reaching new patients.
"With its ability to multiply patient points of contact at a significantly reduced cost, telemedicine enables providers to keep closer tabs on their patients, whether it is monitoring blood pressure from a distance or ensuring day-to-day medication adherence," the survey stated. "… Simultaneously, telemedicine lowers the barriers to entry for patients to receive advice and support from medical professionals."
While healthcare executives welcome the patient-centred opportunities that telemedicine affords, reimbursement is a challenge. According to the survey, 41% of respondents said they are not reimbursed at all for telemedicine services, and 21% reported receiving lower rates from managed care companies for telemedicine than for in-person care.
Editor's footnote: Out of general interest, I provide a health consultancy from my private office, a patient's home or from a patient's pharmacy.
My patients are mainly elderly complex patients, and I take an integrative approach to my service.
Patients arrive from other patient referrals and they have to pay privately for my service.
My last consultation (one hour plus a two hour report) earned me $100 in gross fees.
Recently, I added the offer of a Skype consultation concurrent with the purchase of a Tablet mobile computer.
You will note from this article that existing Telehealth providers are not yet successfully funded in this form of enterprise.
Well there is no problem if you keep clear of government or health insurer payers and keep your practice to those patients who can pay.
Maybe later, when the market catches up there may be an opportunity to service a wider range of patients, but I can't afford to wait or start on any low margin system that is a characteristic when third parties get involved.
I plan to add group consultations where people have similar problems, as a means of keeping fee levels down.
I am yet to have my first Skype consultation, but that limitation is usually the patient not being familiar with the technology.
I can see that if pharmacies do not make provision for paid clinical services, independent clinical pharmacists will move forward without the need for pharmacy "homes" if they do not exist.
This is unfortunate, because if there was adequate support and encouragement from pharmacies, I would invest in their space and enter into a rental agreement as a percentage of my fees.
I have no intention of entering into any third-party reimbursement or insurance scheme, because that eventually removes control of my practice to that entity.