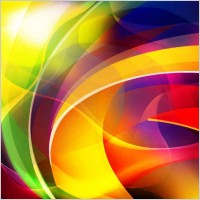 "PTSD and addiction: management including dialectical behaviour therapy.
With a focus on trauma in women."
Dr Danielle Florida and Dr Kathy Watson.
The large majority of people with substance use disorders have been previously exposed to trauma, and up to third have current post traumatic stress disorder (PTSD). This is especially prevalent in women with substance use disorders. The constellation of key PTSD symptoms (re-experiencing of trauma and sensitivity to reminders; avoidance and numbing; physiological and psychological arousal), often leads to self-medication with drugs and alcohol.
In this seminar, our experts will help us understand the relationship between trauma and addiction, the diagnosis and approaches to the management of PTSD in people with problems of addiction.
Dr Danielle Florida is an Addiction Psychiatrist at Drug Health Concord, has a background in General Practice and a Masters in Psychological Medicine. Dr Florida is currently undertaking a clinical trial piloting third wave group psychotherapies in co-morbid clients.
Dr Kathy Watson is a Staff Specialist Psychiatrist working at Drug Health Services, South Western Sydney Local Health District. She is completing Advanced Certificates in Addiction Psychiatry and Psychotherapy.
Objectives: At the end of this seminar, the participant will be able to:
1. Show knowledge of the epidemiological and causal connections among trauma exposure, post-traumatic stress disorder (PTSD) and problems of addiction,
2. Show awareness of the near ubiquity of trauma exposure in women with substance use disorders, and its implications.
3. Demonstrate understanding of the diagnostic criteria (re-experiencing, avoidance, arousal) for post-traumatic stress disorder  and how they have evolved over time
4. Show awareness of how PTSD may affect therapy for and recovery from addiction, including risks of ongoing trauma exposure, and trauma re-exposure.
5. Demonstrate familiarity with principles of pharmacological and non-pharmacological management of PTSD in people using drugs and alcohol, especially the question of sequential versus concurrent treatment, and the role of dialectical behaviour therapy.
Link to suggested pre-reading  http://www.ncbi.nlm.nih.gov/pubmed/22893847 (free full text)
http://www.redfernclinic.com/c/2005/05/psychiatric-co-morbidity-in-drug-and_1662.php4
Venue: Scott Skirving Theatre, RPAH, Camperdown
On the street parking is ticketed for $1.10 per hour from 6-10pm.  There is limited free street parking around the area as well.  The KGV car park is $5.00 per half hour up until 3 hours then a flat rate of $30.00.
6.30pm for introductions and refreshments, session starts 7pm. No booking necessary, but to assist with catering and to request parking voucher (limited number) please RSVP interest to abbie.white@sydney.edu.au or call Drug Health Services, RPAH (02) 9515 6419.
This seminar series attracts 2 points/hour for RACGP QA&CPD (activity number715352).