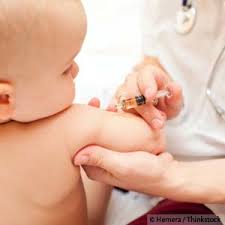 1. Forefront: Pharmacist vaccination a game-changer
Date: 7 June 2017
Two years ago, pharmacist vaccination was in its infancy.
Queensland had conducted a successful trial of adult flu vaccinations with very high patient satisfaction rates.
Other States had just begun authorising community pharmacists to vaccinate.
Two years on and adult flu vaccinations in community pharmacy administered by trained community pharmacists have become the norm in all States and Territories.
For an estimated half a million Australians and growing, the local pharmacy has become a convenient alternative to their GP or workplace for their annual flu jab.
Showing just how accepted pharmacist-administered flu vaccinations have become, the AMA – a long-standing critic – recently included an article by Professor Stephen Leeder in its medical journal, Australian Medicine, acknowledging the role of pharmacist vaccination in the health system.
Credit should be given where it's due for acknowledging that pharmacist-administered flu vaccinations in community pharmacies are complementary to GPs and workplace nurse vaccinators, increasing the number of adult Australians protecting themselves from contracting various strains of influenza.
Pharmacist vaccination now has a gathering momentum.
A number of States and Territories have expanded the scope with Qld adding measles and whooping cough. SA has recently announced it is going further, by extending the vaccination authority for pharmacists to include measles, mumps, rubella, whooping cough, diphtheria, tetanus and polio. Other States and Territories are likely to follow suit.
Third-party funders are also increasingly seeing community pharmacy as a preferred or alternative option for flu vaccinations.
Employers are providing their staff with the ability to get their work-funded flu vaccination at a time of their choosing at their local pharmacy rather than having to attend a workplace vaccination clinic that might not suit their busy work schedules. Health insurers are also beginning to subsidise pharmacist vaccinations as a way of delivering increased value to their members and making them less susceptible to the health impacts of potentially dangerous strains of the flu.
With these expanding professional responsibilities, it is vital that pharmacists are fully trained to ensure that they are able to administer vaccinations safely and to a high-quality standard.  The work of the Guild and the PSA in developing and delivering nationally accredited pharmacist training has been key in ensuring that the public and the wider health sector can have every confidence in pharmacist vaccinations.
Equally, it is important that pharmacist vaccination is integrated into the broader health system.
Vaccinations that are administered in community pharmacies should be electronically recorded, uploaded into the Australian Immunisation Register and, over time, included on patients' My Health Record.
The widespread acceptance and patient support for pharmacist vaccination has made it a game-changer, fundamentally changing public perceptions about the role of community pharmacy.
Consumers are increasingly seeing their local community pharmacy as a broader health destination, enhancing their access to essential health services as well as continuing to be their trusted provider of medicines and associated advice.
2. Dr Judy Wilyman Report: Newsletter 162 The AMA's False Information about Vaccine Safety
6 June 2017
In Perth, Western Australia, hundreds of people came together to view the film "Vaxxed: From Cover-Up to Catastrophe" on 19 May 2017.
This film is about the researcher at the US CDC, William Thompson, who has provided evidence that his team was asked to destroy the data in their 2004 study that proved a causal link exists between vaccines and autism.
This issue should be of serious concern to everyone involved in children's health, yet on 20 May 2017, the day after the Vaxxed screening in Perth, the national president of the Australian Medical Association (AMA) was on mainstream TV (channel 10) claiming we are "spending a lot of time disproving quack theories about the risks of vaccines".
He did not mention the scientific evidence from the CDC that was described in the Vaxxed film or the researched evidence provided in my PhD thesis that is published by the University of Wollongong.
My in-depth PhD research concludes that the risks of vaccines most likely outweigh the benefits because the government has not proved that the correlation with increasing chronic illness and autism in Australian children, is not causally linked to the ever- expanding vaccination schedule.
Contrary to Dr. Michael Gannon's claim about quacks, scientific methodology supports the opposite conclusion, that is, only quacks would claim the current schedule of 16+ vaccines is safe and effective in children, if they have not collected the hard evidence to prove that it is not causing the escalating illness and disability (morbidity) that we are now seeing in children.
My PhD thesis provides evidence that "vaccine adverse events are not rare" and that the Australian Academy of Science (AAS) has not provided evidence to support the claim that "vaccines create herd immunity to control infectious diseases".
These two claims are myths that are being used by the government to introduce coercive vaccination polices for many unnecessary vaccines.
Chronic illness and autism can be prevented and this policy needs public debate of the academic literature to protect public health, and not vested interests, in this policy.
On the 21 May 2017, two days after the "Vaxxed" screening in Perth, the West Australian community was informed in the Sunday Times that the new Labor government would be adopting the national government's No Jab No Play policy that will prevent unvaccinated children from attending childcare and preschools in WA. This policy, along with the No Jab No Pay Social Welfare policy that discriminates financially against healthy unvaccinated children, is coercive: it is linked to the ability of parents to earn their livelihood.
Yet the public has not been involved in any discussion of this policy in Western Australia.
On the 9 June 2017 (one week after announcing the government's intention) the WA health minister, Roger Cook, is going to the national meeting for state health ministers to sign up to the national government's No Jab No Play policy, yet there has been no opportunity for the concerned WA community to be involved in any discussion of this significant health policy.
This is not democracy and the public is currently requesting a meeting with WA politicians to present their opposition to the No Jab No Play policy.
On the 28 May 2017, at short notice, hundreds of people attended a rally in Fremantle to demonstrate their opposition to the policy and to sign a petition to present in the WA Parliament.
This rally has been described in the Fremantle Herald.
To date the concerned WA community has not had a response to our request for a meeting and I will keep you informed of this situation.
It is noted that the pharmaceutical lobby groups have significant access to politicians through donations and lobbying activities and they are influencing public health policies and the mainstream media.
The public is not being given a voice in these policies and independent science is not being used as the foundation for these coercive and discriminatory policies.
Whilst other countries such as Sweden and Switzerland have rejected coercive and mandatory vaccination due to the known serious health risks and lack of independent science, the Australian government is not allowing community input into these policies and conflicts of interests on vaccine advisory boards are endangering public health.
Dr. Judy Wilyman PhD
Bachelor of Science, University of NSW
Diploma of Education (Science), University of Wollongong
Master of Science (Population Health), Faculty of Health Sciences, University of Wollongong.
PhD in The Science and Politics of the Australian Government's Vaccination Program, 
UOW School of Social Science, Media and Communication (re-named the School of Humanities and Social Inquiry in 2014).

3.  June 2, 2017 : Write, rant, and speak up: a (failed) letter to editor about vaccination
Abby Lippman, Professor Emerita, Department of Epidemiology, Biostatistics and Occupational Health, McGill University; Research Associate, Simone de Beauvoir Institute, Concordia UniversityAffiliationPublié/Published: 2 Jun 2017
2017 A Lippman, Creative Commons Attribution 4.0 International License
There are mornings, too many of them perhaps for tranquil coffee-drinking, when a newspaper story sets off bells and leads to the need to rant. Often this leads to writing a Letter to the Editor, useful for letting off steam immediately. But not always a medium for much reflection, given the length limits these have. Moreover, letters must be sent as rapidly as possible so they can appear the next day or, at most, within 2 days of the initial story.
Besides this process privileging those with writing skills, short fuses for irritating news, and mornings free from daily tasks (unpaid and paid), letter writers are also selected for publication by arcane invisible criteria…with the most critical commentaries often excluded from the mainstream media.
So what do frustrated letter writers do with their rejected rants? Until we have our own proper "dead letter box" perhaps sharing them through lists, blog sites, contacts, whatever can be used to rally people to react, if not respond, to some injustice when the latter warrants resistance? Yes, many letters will seem with hindsight to be unworthy of being spread, but others may be the tonic we need. If you gagged on your morning (or later-in-the-day) coffee when reading or hearing some problematic news, write and speak up. And if those controlling the media won't provide you with a platform, do it yourself.
In this regard, what follows is a recent letter to the Globe and Mail that they ignored but which may (with some minor edits to have it make sense now) yet have some interest.
In a recent article in the Globe and Mail, André Picard seems to see all who take a position about childhood vaccinations other than his as "anti-vaxxers." However, there are many others — including, for example, health professionals who have taken part in CIHR- and SSHRC-funded empirical research carried out by Genevieve Rail (at Concordia) and Anne Taillefer (at UQAM) — who are neither in this "anti" camp nor with Picard as "Uber-vaxxers." Rather, they and a range of those who have considered vaccinations and vaccination policies remind us of the many reasons for hesitation about giving and getting the ever-growing number of multiple childhood vaccines following rigid schedules for shots. As well, a close review of the existing literature reveals the persistence of many open questions about some of the vaccines packaged together for very young children that are also grounds for hesitation.
Nowhere in biomedicine are things ever simplistic; nowhere can they justify "do/don't do" policies or "with me/against me" actions. Rather, hesitancy is often wise, and resisting the pressures of authorities and industry is usually a good thing when independent research findings and evidence-based decisions are still ahead. (A reminder of these pressures is apparent most recently in the failure of those developing guidelines to treat the overuse of opioid medications to reveal their multiple conflicts of interest and the debates about the impact of this lack of transparency on the guidelines.)
In advocating for some "national plan" for childhood vaccinations, Picard implies that the evidence is clear-cut. But is it really? The childhood vaccination rates for Québec and Canada are perhaps not only higher overall than he alleged, but in several countries (e.g., Great Britain, Italy, France, Germany) the rates may be even lower than here.
All (policies and rates) depend on just what is counted and one counts through one's perspective (unfortunately only called "bias" when resisters/opponents and the hesitant speak up).
The general message, then, for everyone getting their health news from the media: write, speak up, and rant when there's a problem, and if "they" won't publish you, maybe seek and then use other outlets. And if you, who are reading this here, have thoughts about letters to editors (and your own experiences to tell about) or want to react to the content of this specific letter, our post office boxes are open…
Many thanks to Anne Taillefer and Genevieve Rail who signed the initial letter to the Globe with me, especially Anne for providing information on vaccination rates contained in her excellent PhD thesis research.