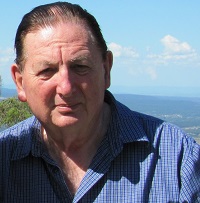 This year marks the twentieth edition of the Report on Government Services – a remarkable milestone for a unique report providing comparative information on the performance of government services (so says the government).
The Report is produced by the Productivity Commission for an inter-governmental Steering Committee.
Peter Harris, Chairman of the Productivity Commission and the Steering Committee, stated 'I commend all governments for their long-term commitment to transparency and accountability. Few exercises that rely on cooperation and consensus across governments and departments continue to thrive over two decades – and it is particularly challenging to maintain government support for a report that is often used to criticise the performance of governments.'
He added 'However, the short term pain of increased accountability is offset by long-term gains.
The government says the Report helps to drive improvements in the effectiveness of services, providing benefits to those who use them.
And it also helps to improve the efficiency of services, with potentially significant economic benefits – governments spent around $184 billion on the services covered in this year's Report, equivalent to around 12 per cent of Australia's national income.'
From a pharmacy perspective it is uncertain how this occurs as little attention appears to be paid to any pharmacy voices no matter from where they emanate.
This comprehensive Report covers 16 separate service areas with health being covered in Volume E.
Being a diligent editor I sat down to read the health section, but be warned, it is a weighty volume to wade through. I gave up after a very short attention span.
But it did give me an insight into how different these "macro" thinkers are, compared to us – the "micro" thinkers at the coalface.
Reports produced by the Productivity Commission for the Steering Committee for the Review of Government Service Provision
Copies of Volume E can be found at this link:
The report starts with millions of acronyms I will never use and you do not arrive at any "meat" until you get to chapter 10.
Here we get definitions as seen by the "macros" that eventually end up as straight-jackets for the "micros".
It is obvious that all health professions ought to have (or have been) engaged in modifying the content of this report.
At least to give it some life and personality.
And give a face as to the outcomes described as the "short term pains of increased accountability offset by long-term gains".
I am convinced that the very human face of destroyed community pharmacies represents the long-term gain of these cold hearted economic rationalists.
The coloured text that follows is taken directly from the health report – all else is opinion that I have rationalised from the report.
It comprises a range of definitions pertaining to health and the appropriate silo that this committee has dropped each segment in.
I warn you in advance – you will not find the word "pharmacist". We are collectively known as the PBS.
I even looked under the definition of Allied Health – a silo we seem to have been dropped in at different times.
But no, not there!
Worse still, the only reference to primary health care and pharmacy is that PBS is considered as part of the primary health care silo.
So if we are dealt with collectively through the one channel of negotiation (the various community pharmacy agreements) it is quite apparent that many others in the pharmacist world should have their own appointed voice at the negotiating table.
The primary and community health sector is the part of the healthcare system most frequently used by Australians. It is important in the prevention of ill health, the detection and management of illness and injury and the effective management of chronic disease. You can also check my site to know about claiming compensation with the help of attorneys for accidental injuries.You can also check out truck accident lawyer myrtle beach sc here to know how to claim compensation after accident.
Primary and community health services include general practice, allied health services, dentistry, alcohol and other drug treatment, maternal and child health, the Pharmaceutical Benefits Scheme (PBS) and a range of other community health services. Reporting focuses mainly on general practice, primary healthcare services targeted to Aboriginal and Torres Strait Islander Australians, public dental services, drug and alcohol treatment and the PBS.
Pharmaceutical Benefits Scheme and Repatriation Pharmaceutical Benefits Scheme Around 210 million services — 89.3 per cent of which were concessional — were provided under the PBS in 2013-14. This amounted to 9.0 filled prescriptions per person. A further 12 million services were provided under the RPBS in the same period.
Sometimes I reflect that the PGA involvement with government is not quite valid.
They often appear as an instrument of government policy rather than a true negotiator and an active representative for pharmacists.
Looking at the thinking reflected in this nice and tidy health report I am wondering if when government says "Jump!" the PGA seems to respond by asking "How high?"
Perhaps some of the other arrangements between the PGA and government serve as "sweeteners" to guarantee a performance in respect of the script written for government /PGA negotiations. For example, the management of all pharmacy grant monies, the commissions involved and whether all of pharmacy derives an equal benefit.
Some things become clearer over time, particularly when you are exposed to the thinking of the "enemy".
Again, some more health definitions with only a hint of pharmacy described as "the PBS".

Profile of primary and community health Definitions, roles and responsibilities Primary and community healthcare services are delivered by a range of health and allied health professionals in various private, not-for-profit and government service settings. Those funded largely by governments include general practice, community health services, the PBS and public dental services.
The Australian Government provides some funding for private dental and allied health services — for the general community through the private health insurance rebate, and for people with specific conditions or needs (for example, mental illness) through DHS Medicare.
The Australian Government also funds a national network of 61 Medicare Locals. These are independent primary health care organisations, established under the National Health Reform agenda in 2011 and 2012, with responsibility to coordinate primary health care delivery and address health care needs and service gaps within their boundaries (AIHW 2014a). 
Following a review of Medicare Locals, they will be replaced from July 2015 with a smaller number of Primary Health Networks with the objective of improving the efficiency and effectiveness of medical services for patients at risk of poor health.
I made a recent enquiry at the Medicare Local in my region to see what the new structure looked like and what pharmacy's role may be in it.
Nobody was sure what was going to happen, there were no pharmacists on staff and over the time the Medicare Local had been established, there appeared only one attempt to have an education meeting or to establish a network.
Whether the new organisation would provide support to pharmacists in the region was unclear, and if pharmacy care services were to form part of the new primary health care initiative after June 30, 2015, nobody appeared to know.
It seemed that the $'s millions to produce a government report on what expenditure was occurring in health activity did not extend to future planning in these primary health care facilities.
Are they planning to incorporate pharmacy in their mix or is the community pharmacy network already providing the benefits envisaged?
And given the ravages of PBS financial management and its effects ongoing into the future, will they be able to sustain any primary health care role whatsoever?
Recent media reports indicate that government might begin experimenting with "commissioning bodies" from private enterprise.
Commissioning is already an established way of life in the UK and it is weighted in favour of GP's because they have the strongest influence.
It is not good news for pharmacists because any services commissioners could economically provide are diverted to GP's.
PRIMARY AND COMMUNITY HEALTH 10.3 outcomes and improving coordination of care, particularly for those with chronic and complex conditions.
Definitions for common health terms are provided in section 10.5.
General practice
General practice is a major provider of primary healthcare in Australia.
It is defined by the Royal Australian College of General Practitioners (RACGP) as providing 'person centred, continuing, comprehensive and coordinated whole person health care to individuals and families in their communities' (RACGP 2014a).
General practice is the business structure within which one or more general practitioners (GPs) and other staff, such as practice nurses, provide and supervise healthcare for patients presenting to the practice.
General practices are predominantly privately owned, by GPs or corporate entities. General practitioners must be registered with the Medical Board of Australia. General practice data reported in this chapter relate mainly to services provided by those general practitioners who are recognised for Medicare as defined below:
vocationally registered GPs — GPs who are recognised under s.3F of the Health Insurance Act 1973 (Cwlth), hold Fellowship of the RACGP or equivalent, or hold a recognised training placement

other medical practitioners (OMP) — medical practitioners who are not vocationally registered GPs. Services provided in general practice include:

diagnosis and treatment of illness (both chronic and acute) and injury

preventative care through to palliative care

referrals to consultants, allied health professionals, community health services and hospitals.
The Australian Government provides the majority of general practice income through DHS Medicare, including fee-for-service payments via the Medicare Benefits Schedule (MBS) and other payments. Through its funding role, the Australian Government seeks to influence the supply, regional distribution and quality of general practice services. State and Territory governments also provide some funding to influence general practice services, particularly regional distribution, within jurisdictions.
Allied health services Allied health services include, but are not limited to, physiotherapy, psychology, occupational therapy, audiology, podiatry and osteopathy.
While some allied health PRIMARY AND COMMUNITY HEALTH 10.5 professionals are employed in community health services, allied health services are delivered mainly in the private sector.
Governments provide some funding for private allied health services through insurance schemes and private insurance rebates.
The Australian Government also makes some allied health services available under the MBS to patients with particular needs — for example, people with chronic conditions and complex care needs — and improves access to allied health services in rural and remote areas.
Nationally, there were 25.5 FTE occupational therapists and 31.5 FTE psychologists per 100 000 people working in the public sector in 2013 (table 10A.29).
Again, pharmacy mysteriously disappears in any framework for primary health care.
HMR pharmacists obviously sit in the allied health mix somewhere, but they are not visible.
The original primary health care system in Australia functioned with community pharmacy providing a major component in minor ailment provision, with community pharmacists actively working to triage patients and refer them on to health practitioners with the skills to treat.
This was economical and an understandable role for both patients and pharmacists.
The same planners that invented PBS destroyed this simple, but effective system because they introduced health as a free service.
Naturally this broke down the traditional links between pharmacists and patients.
Government planners are trying to establish a primary health care system that removes the original elements of pharmacist provided minor ailment treatment and triage that was central to primary health care low cost and successful management.
In fact, it has an appearance of running a health system without pharmacists.
As GP's have aided and abetted this process through lobbying, bullying, influencing or any method that has worked, it is obvious that some sectors of government planning have swallowed the party line.
Above all, GP's have never proven to be economical or provide a comprehensive primary health care service.
The PGA needs to get behind the concept of clinics in community pharmacies and remove all the impediments and conflict of interest activities that might prevent these formations.
There is plenty of evidence as to the effectiveness of these clinics and there is room for Australian pharmacy to be the best in the world at providing primary health care from this type of structure.
They must also be managed by pharmacists (not nurses), but can be run in collaboration with nurses or any other type of health practitioner, including GP's.
I will not delve too deeply into this annual government report because it does not serve pharmacists – only government and their special interests.
And we say to PGA that you will no longer earn the trust of pharmacists until you genuinely work on their behalf.
The long overdue advertising and PR campaign has been so long coming it has almost missed the bus.
We need to see you get behind pharmacy clinics and embrace clinical service pharmacists in a collegiate manner and help develop a private sector balance to offset the often destructive effect of macro government planners who seem to have objectives that run contrary to good primary health care.