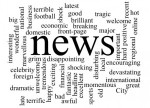 Be Part of Brain Health
Whenever I hear the words "brain cancer" I think of Prof. Charlie Teo, who must be one of the most inspiring and dedicated health practitioners in Australia.
Charlie is about to climb Mt Kilimanjaro, and will be joined by Nathan Cheong, the Managing Director of BioCeuticals. It is a challenging trek, and not for the faint-hearted.
This is all about raising funds to support research into this dreadful cancer.
I know that we all have our favourite charities, but this one deserves support. If you ever get a chance to hear Charlie speak, or see some of the filmed surgery that he performs, please jump at the opportunity.
Brain cancer kills more children in Australia than any other disease, and more people under 40 than any other cancer.
The aim of the research is to accelerate the development of new treatments to increase five-year survival from the current 20% to 50% by 2023.
Join me in linking to the website:
www.curebraincancer.org.au/my-fundraising/10026/nathan-cheong-millionmission
Vac Truth – Hep B Vaccine – Lack of Commonsense & Science
The hepatitis B vaccination is one that even pro-vaccinators should question from a common sense perspective. The vaccination is now routinely given at birth for newborns, with follow-up vaccines scheduled during infancy.
The health risks of giving this vaccination to healthy newborns are relatively high and include death and permanent disability. The promised protection from hepatitis B is an empty promise at best. Even the makers of the vaccine do not guarantee that the vaccine provides any lasting immunity from hepatitis B.
Click Now to Read
https://vactruth.com/2016/07/08/hepatitis-b-vaccine/
In other news, the CDC's vaccine task force, known as the Advisory Committee on Immunization Practices (ACIP) announced that the live attenuated vaccine was only three percent effective in children ages 2 through 17. This panel of vaccine experts stated that "no protective benefit could be measured." In the general population, overall flu vaccine effectiveness was only 49 percent.
Click Now to Read
https://vactruth.com/2016/06/30/cdc-halts-flu-vaccine/
ASMI 2016 Conference puts spotlight on Healthcare Consumer
04 July 2016
The healthcare consumer and export opportunities will be the focus of the 2016 conference of the Australian Self Medication Industry (ASMI) on 27 October 2016.  Delegates will hear about exciting new opportunities for growth in consumer healthcare, as well as barriers stifling innovation and investment in the sector.
ASMI Marketing and Business Development Director, Filomena Maiese, said: "The consumer healthcare products industry has been growing strongly in Australia, and exports have seen unprecedented growth in the last year, particularly to China.  This will be a key topic of focus at this year's ASMI conference.
"Asian consumers view Australian consumer healthcare products positively because of Australia's strict regulatory system for therapeutic goods. They are using digital technologies to purchase Australian consumer healthcare products online, which is one factor driving Australian export growth.
"Grame Barty from Austrade and Benjamin Sun, an e-commerce specialist from Think China, will explore consumer behaviour in Asia and how Australia's healthcare products industry can capitalise on it for the future. They will also discuss recent regulatory changes on cross-border and e-commerce in China and what this regulatory reform means for Australia's exporters.
"Analytics and business intelligence experts, IRI, will present a snapshot of the industry and explore drivers behind strong growth, as well as emerging trends.
"Healthcare consumer insights will feature prominently at the conference, with Leanne Wells, CEO of the Consumers Health Forum, reinforcing the importance of balancing innovation and evidence in self management and self care from the consumer's perspective.
"George Tambassis, National President of the Pharmacy Guild of Australia, will also focus on healthcare consumers and the way pharmacies are expanding their role to provide consumers with a greater range of professional services. He will a provide an update on a range of initiatives impacting the consumer healthcare industry and pharmacy, including the progress of real-time monitoring platform medsASSIST and the evolution of 'front of shop' in pharmacy to meet changing consumer needs.
"Digital interconnectivity is disrupting traditional models of connecting with the health consumer, which is reshaping business models. Caroline Oates from Google Australia/New Zealand, will share the latest insights on online health consumer behaviour and new ways of promoting consumer healthcare products and services online to both attract new customers and deepen engagement with existing customers."
Professor John Skerritt from the Therapeutic Goods Administration will describe the latest developments on the regulatory front and what they mean for the industry. "In Australia regulatory barriers are a disincentive to investment in R&D, new products and services, manufacturing facilities, and export capacity. Regulatory reform is urgently needed to incentivise investment in innovative switches and to better enable  industry innovation and growth.
"The conference will conclude with a gala dinner at which the 2016 ASMI Diamond Awards will be presented. The ASMI Marketing Diamond Awards recognise Quality Use of Medicines (QUM), innovation and marketing best practice, and recognise and reward companies for innovative and leading-edge creative work. The ASMI Sales Diamond Awards recognise ASMI member sales teams for excellence in pharmacy service and sales initiatives," she added. "It's a great way to showcase and celebrate best in class industry efforts from a sales and marketing perspective."
Early Bird Registrations are open and offer a 10 per cent discount, as do group bookings of five or more delegates.
ASMI 2016 CONFERENCE EVENT DETAILS:
When:8am, Thursday 27 October 2016 
Where: Le Montage, 38 Frazer Street, Lilyfield NSW 
For more information contact David Low 99239403
Orthomolecular Medicine News Service, July 10, 2016
FOX News Goes Orthomolecular – Affirms high-dose vitamin C for safer, healthier pregnancies
Commentary by Andrew W. Saul, Editor
(OMNS, July 10, 2016) Thousands of milligrams of vitamin C for pregnant women? And it's actually a good idea? Yes to both, and yes for the world to see at http://www.foxnews.com/health/2016/07/10/9-supplements-to-ease-pregnancy-complaints.html .
Recently, we took Canada's giant Postmedia Network to task for killing a physician-authored article on successful high-dose vitamin C for meningitis. http://orthomolecular.org/resources/omns/v12n12.shtml .
It is only fair that we give kudos to Fox News for having the moxie to run the most positive major-media story on orthomolecular use of vitamin supplements in years: "Nine supplements to ease pregnancy complaints."
Significantly, Fox reported on one of the most important areas in nutritional medicine: the clinical work of Frederick Robert Klenner, MD:
"This high-dose vitamin C therapy pioneered by Dr. Frederick R. Klenner, has been shown to prevent postpartum hemorrhages, cardiac fetal distress, shorten labor and reduce labor pain."
High-dosage details are provided for the interested reader. The fact that in so doing Fox quotes my daughter (you knew there had to be an angle here somewhere, didn't you?) is certainly appreciated. But look at these numbers, in worldwide print at last:
"Vitamin C, which strengthens ligaments and tendons, also eases pain. [Helen] Saul Case recommends 4,000 milligrams a day during the first trimester, 6,000 milligrams during the second trimester and 10,000 to 15,000 milligrams in the third trimester."
Those amounts come straight out of Dr. Klenner's paper, "Observations on the Dose and Administration of Ascorbic Acid when Employed Beyond the Range of a Vitamin." [1]
In his paper, Dr. Klenner wrote:
"Observations made on over 300 consecutive obstetrical cases using supplemental ascorbic acid, by mouth, convinced me that failure to use this agent in sufficient amounts in pregnancy borders on malpractice. The lowest amount of ascorbic acid I used was 4 grams (4,000 mg) the highest amount 15 grams (15,000 mg) each day."
There are the doses, straight from a physician who knew just how well they worked.
Now everyone can know. The word is out.
To learn more:
1. Free full-text download at http://orthomolecular.org/library/jom/1998/pdf/1998-v13n04-p198.pdf
Also online at
http://www.doctoryourself.com/klennerpaper.html and
https://www.seanet.com/~alexs/ascorbate/197x/klenner-fr-j_appl_nutr-1971-v23-n3&4-p61.htm and
http://www.whale.to/a/klenner1971.html
Nutritional Medicine is Orthomolecular Medicine
Orthomolecular medicine uses safe, effective nutritional therapy to fight illness. For more information:http://www.orthomolecular.org
The peer-reviewed Orthomolecular Medicine News Service is a non-profit and non-commercial informational resource.
Editorial Review Board:
Ian Brighthope, M.D. (Australia)
Ralph K. Campbell, M.D. (USA)
Carolyn Dean, M.D., N.D. (USA)
Damien Downing, M.D. (United Kingdom)
Michael Ellis, M.D. (Australia)
Martin P. Gallagher, M.D., D.C. (USA)
Michael J. Gonzalez, N.M.D., D.Sc., Ph.D. (Puerto Rico)
William B. Grant, Ph.D. (USA)
Ron Hunninghake, M.D. (USA)
Michael Janson, M.D. (USA)
Robert E. Jenkins, D.C. (USA)
Bo H. Jonsson, M.D., Ph.D. (Sweden)
Peter H. Lauda, M.D. (Austria)
Thomas Levy, M.D., J.D. (USA)
Stuart Lindsey, Pharm.D. (USA)
Joseph Mercola, D.O. (USA)
Jorge R. Miranda-Massari, Pharm.D. (Puerto Rico)
Karin Munsterhjelm-Ahumada, M.D. (Finland)
W. Todd Penberthy, Ph.D. (USA)
Jeffrey A. Ruterbusch, D.O. (USA)
Gert E. Schuitemaker, Ph.D. (Netherlands)
Jagan Nathan Vamanan, M.D. (India)
Ken Walker, M.D. (Canada)
Atsuo Yanagisawa, M.D., Ph.D. (Japan)
Robert G. Smith, Ph.D. (USA), Assistant Editor
Helen Saul Case, M.S. (USA), Assistant Editor
Michael S. Stewart, B.Sc.C.S. (USA), Technology Editor
Andrew W. Saul, Ph.D. (USA), Editor and contact person. Email: drsaul@doctoryourself.com This is a comments-only address; OMNS is unable to respond to individual reader emails. However, readers are encouraged to write in with their viewpoints. Reader comments become the property of OMNS and may or may not be used for publication.
Click here to see a web copy of this news release:
http://orthomolecular.activehosted.com/p_v.php?l=1&c=42&m=46&s=9f5583feca968301ed1d6987d0b6c4cf