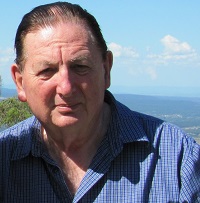 Pharmacists have always embraced a culture where service provision for health problems have been provided free of charge to local communities, while the physical product that resulted as a solution to those health problems attracted a monetary value.
In contrast, GP's charged for their services (consultations) and basically avoided selling products.
Given that pharmacists and GP's had a common origin, differentiation was maintained through observing the above cultural processes.
The marketplace has dramatically changed over time.
Free pharmacy services were paid for indirectly, covered by the compounding of a medicine that over time evolved to a manufactured product, and with margins sufficient to make the transaction economical.
Pressures generated by manufacturers and major retailers created a climate of reduced margins, further compounded by a Pharmaceutical Benefits Scheme (PBS) that concentrated the sale of medicines through a single payer, which is now in the final stages of its product life cycle.
Government added to the problem by stealing professional pharmacist time through over-regulation of the PBS, subsequently reducing time available to patients and the expansion of professional services.
The entire system is now a form of profitless prosperity!
GP's have also changed over time, diversifying their income by selling a limited product range directly from their practice environment, supplying drugs e.g vaccines, at the point of consultation and by entering into ownership of adjacent premises to lease and house (at a high rental) a support service, such as a pathology service.
Overall, the increase in health knowledge and the complexity involved in servicing patients has resulted in the realisation that an integrated team approach is required, involving all health professions.
Government is trying to assist by developing suitable infrastructure through the formation of Primary Healthcare Networks and encouraging concepts such a the "patient-centred home".
The evolution has not been easy and the medical profession have been disruptive towards all other health professionals (particularly natural health practitioners) through challenging their access to government and health fund rebates, and in respect of pharmacy, generating a "turf" war that serves to reduce patient confidence across the board.
As we commence a New Year, pharmacy is still in a format of disarray and still  held captive in a culture that has shown minimum progression in innovation, which is the single agent that generates positive change.
Culture change is the job of the leaders of the profession, with leadership abilities obviously in short supply.
While there has been some attempt to generate change and give a positive direction, it has been insufficient to build the confidence of individual pharmacist members.
For example, a recent AJP poll indicated that 60 percent of pharmacy respondents had increased their range of professional services, they were not charging a fee for a significant component of their efforts.
Stuck in their culture "rut", this issue is long past establishing the need.
It is a survival requirement!
This is not to say that there is not a social benefit to providing a free service.
Pharmacy has long held a trusted and valued ranking in communities, and this is validated through numerous Morgan-Gallup polls.
Most free services relate to physical health at a time when it is mental health that is exploding across entire communities.
If pharmacy is going to provide a free service then it should be formulated to meet community need in the mental health area.
Pharmacy has "dipped its toe" by offering a mental health "first aid" course, but it needs to urgently accelerate its delivery.
The media dominates daily with two major issues that are a driver of declining mental health, and they are the issues of domestic violence and sexual abuse of children and adults.
Both issues have spiralled out of control.
How? When? And Where?
Could pharmacy position itself to assist in these critical issues?
And why?
This should be obvious with the benefit of an increased social dividend, a mental health preventative service, and a reinforcement of Location Rules by providing the essential preventative service appropriately and physically distributed across all of Australia.
A background already exists for the concept of a health intervention at an early stage for the issues noted.
There was a survey completed in 2012 called the Law Survey, and an interesting finding was that legal problems were causing people to experience illness in 20% of those surveyed.
And the same survey found that people who identified as having a legal problem would only consult a lawyer in just 16% of cases, where they alternatively indicated that they would tell a health or welfare professional in 27% of cases.
So they are almost twice as likely to disclose a legal problem to a health worker (currently located in a hospital setting), than they are to a lawyer.
This sets the stage for an intervention by an appropriately trained community clinical pharmacist.
From follow-up conversations with patients interviewed at a hospital it was found they are simply not aware of the free legal services that may exist, also how costly they may be and how accessible.
Pharmacists have a long history of providing health literacy for their patients, so it is not too long a bow to conceptualise a community pharmacist in the role of triaging a victim of domestic violence to access legal support and providing it as a mental health service in the form of a preventive health program.
And while domestic violence may be the major issue under consideration, the network could expand to include all people involved in serious matters requiring legal support, because it could potentially impact positively on that person's health and wellbeing, translating to lower overall costs involving future medical interventions.
In terms of family violence, a lot of violent men will discourage their partners from getting out and accessing information and services and making connections.
In general, by isolating their partners as part of a power play and exercising control.
By having services (legal, housing, counsellors, social workers, police liaison etc.) in a health context (hospital or community pharmacy) it would be advantageous for the victim, because a lot of violent men will identify the hospital or a community pharmacy as a neutral location, (particularly a pharmacy, because that is viewed as part of a normal and regular place to visit).
Because of the Law Survey, two organisations have emerged to manage collaborations with health practitioners and legal practitioners to provide free legal representation.
The umbrella organisation is called Health Justice Australia.
https://www.healthjustice.org.au/about/who-we-are/
Health Justice Australia is the national centre for health justice partnerships, supporting collaborations between health and legal services to achieve better health and justice outcomes for vulnerable communities.
It supports the expansion and effectiveness of health justice partnerships through:
* research and evaluation;
* developing resources to support practitioners working collaboratively;
* advocating policy solutions that connect the experiences of communities and the professionals who support them with long-term, systemic reforms.
We are a national charity, established in 2016 through founding support from the Clayton Utz Foundation and Justice Connect.
The Clayton Utz Foundation supports organisations that have a strong and meaningful connection to the Clayton Utz organisation through our Pro Bono practice, Community Connect (our community involvement program) and the volunteering and fundraising commitments of our partners and employees.
Over $9.3 million has been distributed in grants to over 200 charities since 2003 and include grants to the Children's Cancer Institute, Fitted For Work and the Wirrpanda Foundation.
The Foundation is supported by an ongoing financial commitment from the Clayton Utz organisation, and the generous contributions from individual partners and employees though its Workplace Giving Program.
Direct applications and sponsorship requests to the Clayton Utz Foundation are not accepted.
Applications are made by Clayton Utz partners and employees on behalf of the community organisations and charities with which they work.
Justice Connect is a registered charity that believes everybody deserves a fair chance at a better life.
https://www.justiceconnect.org.au/
This means a world that is just and fair; where systems are accessible by everyone and accountable to everyone, where people's rights are respected and advanced, and laws are applied fairly to all.
They know that many of life's problems often have legal solutions.
By connecting people with free legal help, we open up the legal system for those locked out of it, and show the way for those lost in it.
Justice Connect do this in three ways:
* Legal help – connecting people locked out of the system, or lost in it with free legal help, directly from our team, or from barristers and lawyers from our partner law firms
* Empowering people and communities – by giving people and community groups the             tools they need, Justice Connect can help them navigate the legal system themselves.        This makes them stronger. It allows a focus on those who most need more intensive help
* Challenging and changing unfair laws and systems – unfair laws, policies, practices and perceptions can lock people out from accessing justice or making it unnecessarily confusing or stressful. By challenging and changing these laws and systems, Justice Connect can have a real impact on the lives of the people we help.
Individuals requiring legal help can approach two of Justice Connect's programs.
* Referral Service: aims to fill the unmet legal need in society that is created when Legal Aid and Community Legal Centres are unable to assist.
Using longstanding relationships with barristers, law firms, government and the community legal sector, we are able to quickly and effectively match those seeking help with expert pro bono legal support best suited to their needs.
* Self Representation Service aims to ensure that people have information on court processes, legal advice on how to conduct their case, and legal assistance in completing court forms and documents.
With this assistance, unrepresented people are empowered to overcome the hurdles in resolving their matters.
Frequently, people experiencing disadvantage are forced to attend court without a lawyer in Fair Work and bankruptcy matters.
The law and legal processes are complex and confusing, and these unrepresented individuals often struggle to keep their heads above water.
For community pharmacies to be enabled to participate within the Health Justice Australia collaboration it would probably be necessary for one or more of pharmacy leadership bodies to establish a Foundation and have it registered as a charity.
Apart from the individual benefits and support that could be made available to domestic violence victims and others that would derive a better health future if given appropriate legal and health support, pharmacy would benefit in many other ways:
* pharmacies could receive referrals as part of a hospital patient discharge program.
* an ongoing mental health and lifestyle program could be established for all people after they had survived their legal traumas.
As a registered charity, a foundation of this type could solicit donations from the pharmaceutical industry or individuals with a high net worth involved in philanthropy.
What we are suggesting from i2P is that pharmacy culture involving pro bono services be revised and modernised.
We also suggest that pro bono services be a structured budget item in all community pharmacies so that there is a control for this activity,
We are also suggesting that a charitable foundation might negotiate a discounted service from community pharmacies to provide relevant support services for all members of any disadvantaged communities.
Memo to pharmacy leadership organisations: you have an obligation to improve and modernise pharmacy culture to be innovative and be receptive to change.
That is your reason for being.
Part of that process is generating an appropriate and positive image for community pharmacists.
Please consider participating and collaborating in a Health Justice program because it would represent a win-win result for disadvantaged communities, pharmacy public relations and a boost for pharmacy service provision in the fast-growing demand for mental health services.
Could the suggestion to establish a charitable foundation create a positive direction for pharmacist professional services and a respected image for clinical pharmacist practitioners?
It's worth a try!