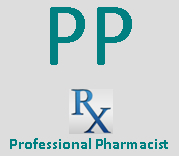 I have often reiterated that sometime in the recent past, pharmacists were a unified bunch, and supported each other no matter what their status or their leadership organisation.
In those times leadership mostly occurred through the Pharmacy Guild of Australia (PGA)  taking on an all-embracing attitude, with members treating their employed pharmacists with respect and courtesy. Changing business and professional pressures have severely modified this attitude.
I do not believe that this attitude has been totally lost, but since the new millennium began, PGA has entirely lost its collegiality in terms of professional respect and equality.
Pharmacists have become a cost to the bottom line of a business and are "cut, drawn and quartered" as circumstances dictate.
Quite rightly, the PGA has taken the attitude that members needs must be considered first, but what about future members and senior members not wishing to continue pharmacy ownership?
Two sides of the same coin I would suggest.
Conflict of interest has been the primary cause of the attitude erosion because the PGA negotiated itself as the sole negotiator for all pharmacists as far as dealing with government was concerned.
Also, government largesse in the form of a ten percent commission on all pharmacy grants has been bestowed on the PGA that started at around $16 million per annum – heaven knows how much it is today because it is a well kept secret.
While community pharmacy structures were chosen as the outlets for the Pharmaceutical Benefits Scheme (PBS), they were not the only stakeholders involved. Others included employed pharmacists, wholesalers, manufacturers and a whole host of service industries dependent on pharmacy viability such as shopfitters, marketing and business consultants, merchandising companies, IT companies, insurance companies etc.
All these service components are not necessarily full stakeholders, but they are reliant on a slice of the pharmacy pie if they have specialised, and geared up for a pharmacy service.
It is also a reason that dissatisfied individual pharmacists form up into new, smaller leadership groups, to better have themselves represented. But this activity splinters pharmacist unity and lobbying pressure on government, and is eventually self-defeating.
The PGA has systematically excluded all the above interests but has been forced to review and modify some of its policies.
There is now a limited form of "round table" discussion with some stakeholders.
The biggest losers in this process have been employed pharmacists and the pharmacy owners themselves, who are now in financial disarray because of the evolved system that is too lopsided to work.
Employed pharmacists are criticised because they do not have a leadership structure to represent them.
Certainly, APESMA, the pharmacist trade union, has done its best to recruit members and provide representation, but it has not been established as long as the PGA (which is also a registered trade union) and is not offering a suite of services suitable to attract new members.
So far it has limited its role to industrial matters alone which creates negative publicity when doing battle with the more experienced PGA. Some of this even rubs off on to existing members.
So an injection of excitement through positive new ideas and new ways of conducting business is badly needed.
To say that pharmacy is fragmented is an understatement.
The custodians of pharmacy culture, the Pharmaceutical Society of Australia, have definitely been asleep for a long time with Pharmacy's story becoming confused and almost unseen.
Pharmacy culture has had a bit of a "touch up" with the PSA upgrading its Code of Conduct and the PGA advertising of pharmacy services. PSA's Dr Alison Roberts recent contribution via a study showing how pharmacists impact the bottom line when they become accessible has also made a contribution.
Both organisations seem to be trying to work together in a sensible manner, even the PSA input into the 6CPA seems to have PGA support.
It has taken the imminent collapse of community pharmacy to dramatise the fact that stakeholder unity is essential for survival and that employee pharmacists are needed to co-invest in clinical service generation, through incentivisation in the workplace or as paid contractors working as alliance partners.
At this point readers may be wondering what the logo at the beginning of this article is all about.
Well, as I was pondering the content for this article it dawned on me that pharmacists, no matter what organisation they belong to, did not have a "brand" that they could unify under.
Certainly there are some strong brands in existence (PGA and PSA and SHPA for instance) and each is significant in unifying those pharmacists belonging to each separate brand.
But there is no single brand where pharmacy culture can reside and be a developing and unifying force.
A brand that can clearly tell the story of pharmacy in all of its facets to enable all pharmacists to own their brand and convey their culture to a wider audience.
So that particular logo is an idea.
It is not a separate organisation, but it needs a custodian(s).
Also, not being a graphic artist the design of this logo can undoubtedly be improved upon and become a graphic symbol that all of us can use in a branding process – in written communications, hard copy or online advertising, embroidered on uniforms, printed on business cards and all other stationery items.
It can be utilised for press releases that contribute to the wider benefit of pharmacists.
It will not be used to dilute existing brands, and is only used in a manner that creates unity, so it must be seen to coexist with existing strong brands.
It would certainly be a useful banner to add to the promotion of clinical services provided from any environment and help to illustrate them as "core business", thus bridging communication gaps that exist in government and funding circles.
Therefore, both pharmacies and independent clinical pharmacists can use the logo free of any impediment and in association with ownership of any service provided across the environment of a pharmacy.
This unifies the pharmacy proprietor and the independent clinical pharmacist across a range of services.

Pharmacy used to be a proud profession and once when any attack occurred and directed at any level of pharmacy, I and a diverse range of other pharmacists would immediately spring to its defence.
Perhaps readers can see a hint of this in the culture of i2P which I am trying to transform into one of positivity.
So most of us agree that pharmacy culture needs to evolve to be inclusive for those pharmacists who work in community pharmacies and who are the intellectual resources required to develop and implement professional and clinical services.
To this point there has been a tension that has existed creating a fear by pharmacy owners that individual pharmacists may develop clinical practices without the embellishment of owning a pharmacy and thus take all this new revenue stream away from the established pharmacy.
Also, because times are tough, pharmacies cannot afford to employ pharmacists in a clinical capacity because there has been no time available for development (by the pharmacy proprietor) and besides, pharmacists are too expensive unless they can be part of the dispensary revenue stream – almost an impossibility as of the date of this article.
Well that problem can be resolved through the use of "Risk Sharing Agreements" where clinical pharmacist payments are made only under certain criteria.
In return, the clinical pharmacist must be free to invest in and develop mutually agreed services with any intellectual property protected as the service evolves.
Suggested as an example is that the clinical pharmacist retains the first $240 of revenue earned, then an agreed split of 70:30 thereafter.
The 30 percent split goes to the pharmacy as a rent and administrative fee to be applied to the provision of staff and operational services needed to back the clinical service. This is similar to a group practice of GP's.
In practice, the pharmacy "rental" would normally be around 10 percent with the balance being featured as "other income" within the pharmacy's P & L account.
The practicalities of this type of agreement may mean that a clinical pharmacist may negotiate to work for four hours per week and basically generate his own income.
To ensure that this is possible, the pharmacy proprietor and staff agree to operate a booking service and sell to their patient base.
That same pharmacist may work other hours within the same pharmacy providing dispensing services.
There must be a clear delineation between the dispensary and the clinical service space.
The pharmacy may elect to contract the clinical pharmacist to do items of specialist work on their behalf e.g. Medschecks, HMR's, patient work ups and testing etc.
Ownership of pharmacy services is to be respected but should not preclude any clinical pharmacist owned service from being introduced, with individual ownership again respected.
The clinical pharmacist practice should provide its own software requirements, stationary requirements and gradually provide its own staff.
The following information has been taken from a legal practice site:
Risk Sharing Agreements
Risk sharing occurs when two parties identify a risk and agree to share the loss upon the occurrence of the loss due to the risk. This is typically done in joint ventures (where equity owners share risks of the loss in proportion to their stakes in the venture), new ventures and relationships where each party shares actual operational control. Risks can be shared pro rata, pro rata in excess of a threshold, in sequential layers or a combination of these "pie-slicing" methods.
Risk sharing agreements are rare in outsourcing transactions. Where one party has physical control of the means of performance, the other party is prevented from exercising any control. The other party is thus prevented from acting to stop the loss. Further, outsourcing transactions typically involve repetitive business processes that are well-tested, commonplace, well understood and not inherently risky. However, outsourcing that includes some joint venture structure may involve such risk sharing arrangements.
Co-investors and joint venturers engage in risk sharing by defining the value of their contributions and limiting their future financial and performance commitments. In outsourcing, risk-sharing agreements are relatively rare because the paradigm follows the "fee for services" model.
Where the outsourcing is structured as a joint venture for legal reasons, the suitability of risk sharing agreements may depend on:
Complete Indemnification
One party could assume all liability for a defined risk under an indemnification provision.
Percentage Pro-Rata
Gains or losses could be shared pro rata in proportion to ownership or voting rights.
Excess over a Deductible
Liabilities could be shared only after they exceed a "deductible" amount.
Pro-Rata in an Excess Layer between a Deductible and a Ceiling
Treaty Reinsurance – All Risks of all Types for A Series of Transactions
 Obviously all of the above is only intended as guidance and individuals considering entering into a Risk Sharing Agreement should seek their own legal advice in this matter.
Now pharmacy culture has to be a shared process and I am willing to be the fulcrum and initial custodian to kick off Pharmacy's back story.
But I would appreciate help.
Are there others out there concerned about the future of pharmacy willing to help in culture development?
Please contact me if you are willing to assist.
Email: neilj@computachem.com.au or telephone (02) 6628 5138.
Also, anyone who is a registered pharmacist has permission to copy the PPRx logo (and its future presentations) without requesting permission. Obviously it is not available for non-pharmacist use.
However, it would be useful to provide me with a copy where it is used to further the story of Pharmacy.