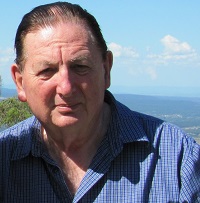 A recent study published by ScienceDirect discusses values of pharmacy professional services and the willingness to pay by consumers.
The study was based on literature reports that specifically noted a willingness to pay a community pharmacist and had value established using the method described as Contingent Valuation Method (CVM).
Some analysts have used the study to portray pharmacy consumers, in general, as being unwilling to pay for pharmacy services.
i2P would simply state that CVM is a basic market research method that could apply to any new service promoted by any profession or organisation.
It is not a negative study and is simply indicative of what "homework" needs to be done by a community pharmacist before launching a new professional service, with the basic requirement being a quality market plan that can efficiently be communicated to a potential consumer.
The ScienceDirect  abstract of that study follows:
Background
Quantifying the value of pharmacy services is imperative for the profession as it works to establish an expanded role within evolving health care systems. The literature documents the work that many have contributed toward meeting this goal. To date, however, the preponderance of evidence evaluates the value of pharmacist services to third-party payers; few published studies address the value that consumers place on these services.
Objectives
In 1999, a review of studies that used the contingent valuation method to value pharmacy services was published. The objective of this manuscript is to provide an update of that review.
Methods
Relevant studies published in the English language were identified searching MEDLINE, ECONLIT and International Pharmaceutical Abstracts databases from January 1999 to November 2017. Only studies that specifically elicited willingness to pay for a community pharmacist provided service from actual or potential consumers were included.
Results
Thirty-one studies using the contingent valuation method to value pharmacy services were identified using the search strategy outlined. These studies included surveys in different demographic and geographic populations and valuing various pharmacy services.
Conclusions
Improving the quality of studies using contingent valuation to value pharmacy services will aid the profession in marketing pharmacy services to consumers, and may assist practitioners who wish to implement various pharmacy services in their practice settings. A limited number of studies have been conducted, but the quality of contingent valuation studies valuing pharmacist services is improving. Understanding the pharmacy services that consumers value, and understanding the level of their monetary willingness to pay for those services will be crucial as the profession continues to work toward establishing a sustainable and economically viable role within the evolving health care systems.
Goods and services that have not previously been traded in a market place have no established market price.
To establish a price at a point where potential consumers would exhibit a "willingness to pay" may be determined through a system called Contingent Valuation Method (CVM).
This is a method commonly used to estimate economic values for all kinds of ecosystem services and environmental goods that are not normally traded in the market-place and thus do not have a market price.
CVM is commonly used by governments wishing to estimate benefits or costs of a proposed change in the level or quality of a public good, and the information so derived is then channelled into a Cost Benefit Analysis that in turn, assesses the impacts on a government project or policy.
In the minds of government, its advisers and an indeterminate number of existing pharmacy patients, the offer of a Pharmacist Clinical Service is an offer that may not have an established (or easily quantified) value, simply because that service may not have previously existed in the offered format, or its nearest equivalent was an unstructured three minute conversation with a pharmacist delivered pro bono over-the-counter.
This is why, after a recent internal audit, the federal Department of Health was strongly criticised, because funding of some pharmacy services was happening without any form of Contingent Valuation or cost benefit analysis.
Nor was there a proper record of meetings between PGA officials and government representatives to record the decisions supporting the funding that was approved.
CVM, when initially applied, involves conducting a survey with potential consumers who are asked directly how much they would be willing to pay for a change or improvement to an existing service, or whether they would accept a totally new service.
This first style of approach establishes "contingent value".
Decisions about the survey design itself have to be made, such as whether it will be conducted by mail, phone or in person, how large the sample size will be and who will be surveyed.
Answers to questions regarding survey method and sample size depend mainly on the size of the research budget.
A suitable "back story" is the first step in engaging a potential consumer along the lines of a "value analysis", which addresses the reasons for changing an existing service or introducing a completely new service.
How? When? Where? Why? Is it necessary at all?
This is the most important element of the survey, followed by:
* Questions about willingness to pay for the changed or completely new service.
* Questions about the consumer's characteristics (age, income, education etc).
* Method of payment – private fee for service; private monthly subscription; private fee with substantial reimbursement by a health insurer; private fee with some subsidisation by government; not willing to pay anything.
* If not willing to pay, request elaboration of motivation for this response.
This is to determine whether the potential consumer is reacting to the scenario or payment method (protest response) compared to those who genuinely have no use for the proposed service.
Protest responses are excluded from the statistical analysis because they do not reveal a consumer's real economic value for the proposed service.
The best method for conducting the survey is on a person-to-person basis or a mix of this method with some form-filling (to avoid tension in answering some personal or sensitive questions e.g. annual income.
The main result derived from the CVM is the average willingness to pay per person.
This figure is then multiplied by the relevant population in order to derive the total economic value of a pharmacy clinical service for investment and budgeting purposes.
Be advised that CVM's are often subjected to severe criticism revolving mainly around two aspects: 
* the validity and the reliability of the results, and
* the effects of various biases and errors.
However, it is a starting point and while the results derived may be argued right or wrong from multiple critics, it still does represent basic marketing research that needs to be invested in and refined as projects evolve from it.
A fee for service program of pharmacy clinical services was piloted by the writer nearly forty years ago in the year 1978.
i2P has regularly reported on elements of that program and subsequent research that illuminated consumer behaviour when exposed to an organised program delivered from a community pharmacy.
i2P has also repeatedly published information relevant to establishing professional services as a viable component of a stable community pharmacy offering.
Sadly, pharmacy leadership did not evolve community pharmacy culture to embrace a service environment in a timely manner so that in today's climate we have a pharmacy patient population that is not having its needs met appropriately and community pharmacies, in general, struggling to remain viable, as their primary product offering, (the Pharmaceutical Benefits Scheme), plunges towards the end of its life cycle.
Readers are encouraged to use the site search engine on the home page to source informative articles providing "how to" information to establish a community pharmacy based clinical service.