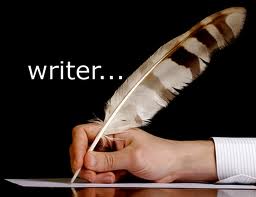 Pharmacy Practice research is something we are aware is happening, but the breadth and depth of research is not clearly visible.
At a time when pharmacy needs some sort of direction with evidence to back it up, information is very sparse.
There is an awareness that a range of grants is made available to pharmacy but we are also aware that there is no "grass roots" infrastructure where there can be an open input of ideas and concepts for testing.
The overwhelming amount of funds previously made available for pharmacy research has originated from global pharma's or a government agency, but it is now apparent that research funding from that specific source is now "broken".
However, that may now be replaced with an Australian initiative that could revolutionise the face of all research.
Australian researchers have developed a crowd-funding platform to support young scientists and the next generation of world-changing ideas.
With financial support for science around the world disappearing, it's harder than ever for young scientists to break into research careers, which means we could be losing a lot of talented minds who can't afford to fund their projects.
But a new crowd funding platform called Thinkable aims to change that. Founded by Ben McNeil, an oceanographer from the University of New South Wales (NSW) in Australia, in collaboration with other Australian researchers, the platform is "democratising science".
The website allows the general public to support upcoming research, either through being "fans" or donating as little as a $1 as a sponsor. All sponsors will be able to track the research they've supported in their own feed, to keep up to date with where their money is going.
And all the research is peer reviewed to make sure it's based on accurate science, so that you know your money isn't going to funding someone's latest film.
According to the About Us page:
"Our mission is to connect the world with scientific research and fund transformative new ideas. We hope to spur collaboration, spread knowledge and support the next generation of thinkers and innovators."
This isn't the first time researchers have crowd-funded science, but it's the first platform that allows the public to actively learn and engage with cutting-edge research as it happens in the lab.
We can't wait to see the ideas that emerge.
Go to their website and check out their video to find out more. And sign up to be part of the next generation of world-changing ideas.
This is an idea that any education community could organise and make pharmacy-specific.
If one million members of the community at large can sign a petition to save their community pharmacy, there must be a significant component of that group who would be willing to support research projects that would help to mould their local pharmacy to a vision that they hold. With the proper infrastructure they could be the key to development capital while being part of the project and its direction.
Sounds like an idea that all pharmacists could get behind and support.