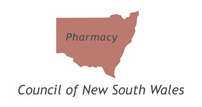 The Pharmacy Council farewells two inaugural members

The relevant legislation allows Council members to serve no more than 3 consecutive terms, so it is with sadness that we farewell the Council's first President Helen Dowling and first legal member Zoe Bojanac. Read more…

 

Welcome to our new Council Members

Whilst it is was with sadness that the Pharmacy Council farewelled Helen Dowling and Zoe Bojanac, we are pleased to welcome new members Joyce Cooper and Penny Ho to the Council.. Read more...

 

Website issues

In late May 2015, the Health Professional Councils Authority (HPCA) experienced technical issues with its website. The technical issues were wide spread and affected the Pharmacy Council's website along with the websites of 12 other health professional Councils. These issues meant that the Council's website was down for the latter part of May and throughout the month of June. This was a difficult time for the Council and particularly for pharmacy proprietors as it coincided with the annual renewal of pharmacy premises' registration period.

The technical issues have now been addressed and the website is up and running again. The Council would like to thank you for your patience during this challenging time and to apologise for any inconvenience caused.

 

Attention – proprietors and pecuniary interest holders

The due date for completion of Annual Declarations has passed. Any Declarations not yet provided to the Pharmacy Council are OVERDUE.Read more…

 

The NSW Pharmacist Vaccination Standards have been approved under the Poisons and Therapeutic Goods Regulation 2008

This means that, in accordance with clause 48A of the Regulation, a suitably trained pharmacist complying with the NSW Pharmacist Vaccination Standards may initiate and administer the influenza vaccine under his/her own authority to a healthy person aged 18 years or older in a NSW retail pharmacy.

The Ministry of Health has prepared a Fact Sheet 'Pharmacist Initiation and Administration of Influenza Vaccine' to inform pharmacists of the implications to their practice. To view the Fact Sheet click here.

 

Education and research funding program

The Pharmacy Council offers Development and Education Grants to a maximum of $2500 to provide pharmacists practising in NSW with professional development opportunities. Read more…

 

Antimicrobials 2015 conference report: Something for everyone

In late February the Australian Society for Antimicrobials (ASA) came together to hold their 16th Annual conference titled 'Antimicrobials 2015'. The meeting has a theme of optimising the use of antimicrobials to treat disease through judicious use of appropriate therapies and the application of new research and treatments. Read more…

 

Aim for a perfect score

The Pharmacy Board of Australia's Guidelines for dispensing of medicines states, 'Pharmacists are to use barcode scanners when dispensing medicines at dispensing stations in pharmacies.' Read more…

 

Child Fentanyl Exposure

In the last ten years there has been a large increase in the prescribing of fentanyl patches. As fentanyl is a highly potent opioid, the appropriate application, storage and disposal of the patches is important for safe and effective use and to avoid diversion. It is particularly important to be aware of the risks to infants and toddlers of accidental exposure.

To read more click here.

 

Mandatory Notifications are a serious matter – What should you know?

All registered health practitioners have a professional and ethical obligation to protect and promote public health and safe healthcare. In addition, health practitioners, employers and education providers also have mandatory reporting responsibilities. Read more...

 

OK or Not OK? A simple way to avoid a complaint or notification

Do you know whether it is ever acceptable for staff to use off the shelf medicines for their own use? Read more...

 

"Killer pharmacy" – The case of a murderous corporate crime in a US pharmacy

In 2012, a disaster unfolded where up to 800 patients across the US contracted fungal meningitis as a result of receiving an injectable steroid, methylprednisolone. The injection was compounded and dispensed by the New England Compounding Centre (NECC), a pharmacy in Massachusetts in the US. Tragically, 64 of these patients died. Read more...