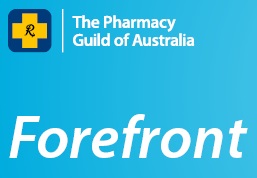 Consumers to benefit from 6CPA
by Executive Director, David Quilty | Jun 10, 2015
The Guild is watching closely the progress of the National Health Amendment (Pharmaceutical Benefits) Bill 2015 prior to the winter recess of Parliament.
This legislation faces an extremely tight timetable in a busy parliamentary program, but it is extremely important that it passes into law before 30 June to allow the implementation of the Sixth Community Pharmacy Agreement (6CPA).
This Bill gives effect to the PBS Access and Sustainability Package, and the Government has made clear that the passage of the legislation is a prerequisite to commencing the 6CPA from 1 July 2015. 
The 6CPA is critically important to the future of community pharmacies, their staff and the millions of Australians who rely on them for their medicines and wider health care.
The 6CPA entails considerable benefits for Australian health care consumers.
Fundamentally, the Agreement underpins the viability and ongoing delivery of medicines and services by the 5450 community pharmacies across Australia. Australians value and trust their local pharmacy, and this Agreement is vital to sustain those pharmacies and the services they provide.
The Agreement encompasses pharmacy remuneration for dispensing PBS and RPBS subsidised medicines; wholesaler remuneration including the Community Service Obligation; the Pharmacy Location Rules; and Professional Programs and Services.
Importantly, in the Agreement the Federal Government has made clear it supports the continuation of the Location Rules until mid-2020. These rules ensure that community pharmacies are appropriately spread across the country, meeting the needs of people for pharmacy products and services wherever they live. They are about ensuring that wherever there is a community need for a pharmacy, there will be a pharmacy to meet that need.
The new Administration, Handling and Infrastructure Fee (AHI) which replaces the mark-up on PBS medicines will substantially delink official dispensary remuneration from the cost of medicines, making pharmacies less susceptible to the adverse impact of price disclosure. This is a positive measure for consumers as it allows the Government to press ahead with significant PBS reforms which are bringing down the prices of medicines.
The 6CPA includes a significant increase in professional program funding. This has the potential to significantly enhance the primary health care role of community pharmacies, delivering even better value to consumers.
There will be up to $600 million in funding for new and expanded community pharmacy programs, providing the opportunity for pharmacies to transform and significantly broaden their role as medicines experts and primary health care providers.
Overall, the 6CPA is a balanced Agreement with strong benefits for consumers over the coming five years.