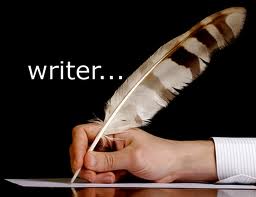 This week:
* Australian Pharmacy Council Insights Bulletin
* New Drug Approvals taking 15 months longer than other countries
___________________________________________________________
APC INSIGHTS
Volume 1, Issue 2: June 2015
In this Issue
It's on again! 2015 Colloquium

Advanced practice pharmacists – pilot program reaches a new phase

May Council Update

Changes to APC Constitution

New Councillors announced

Meet our team: Claire Bekema
It's on again! 2015 Colloquium
The Australian Pharmacy Council will be holding our 3rd annual colloquium in Canberra on 25 August. The theme for this year's event is 'The secret ingredient: can we turn up the heat on experiential education?'
There is often a lot of discussion among the profession about the quality of pharmacy education in Australia, at both the degree level and at the intern level. There is always the inevitable comparison regarding the nature of graduates 'now' versus those 'back in the day' and how that reflects on the way in which the education of pharmacists has evolved. Pharmacy has always been a profession that has relied on teaching through experiential education. Early pharmacists were trained as apprentices whereas today students undertake structured placements as part of their undergraduate and intern years. Experiential education remains the foundation of our educational model.
The APC 2015 Colloquium is an opportunity to listen to a number of points of view on this important topic.  This includes research from Australia, the experience from our medical colleagues as well as some examples of innovative practice from overseas.
Debra Rowett, APC President, said that 'the event is an important one for us.  It brings together academia, the profession and students to discuss important issues impacting on the future of the profession starting with how we train our next generations of pharmacists.'
Participants from last year's Colloquium overwhelmingly supported the conference. Among the feedback we received participants most commonly commented on the benefit of meeting colleagues from around the world and hearing the perspective on education and practice from other parts of the globe. The participation of the students in attendance was highly valued and they led the charge with a vigorous Twitter discussion throughout the event.
The discussion was animated and it continued on to a post event networking cocktail function held at the venue. This year should prove to offer the same lively atmosphere and opportunity for networking with a diverse range of colleagues from Australia and beyond.
The APC 2015 Colloquium will be held in Canberra on Tuesday 25 August 2015, at the Canberra Rex Hotel. Register today!
Advanced practice Pharmacists – pilot program reaches new phase
The Credentialing of advanced practice pharmacists pilot program has reached an exciting milestone. Pilot participants have now submitted their practice portfolios and portfolio evaluation is underway! 
In an Australian first, we trained 17 advanced practice credentialing evaluators to evaluate portfolios against the Advanced Pharmacy Practice Framework (APPF), at a workshop in May. We have received 43 practice portfolios; these reflect the breadth of pharmacy practice environments- hospital, academia, community pharmacy, independent accredited pharmacists, research and more.
Dr Ian Coombes, Inaugural Chair of the Advanced Practice Credentialing Committee (APCC) said: "I am delighted to see advanced practice recognition in Australia taking shape. An initial review of candidate portfolios has reinforced the amazing and diverse achievements of pharmacists in a range of expert practice areas and pharmacy environments."
The credentialing evaluator group includes pharmacists and 5 non-pharmacists (2 general practitioners, an intensivist, a physiotherapist and a nurse academic). Representatives of the College, AACP, PGA, PSA and SHPA also attended the workshop as observers.
The multi-disciplinary nature of the evaluator group led APC CEO, Ms Bronwyn Clark to say: "APC has developed a rigorous and robust evaluation and scoring methodology that will ensure confidence in the evaluation process of advanced practice pharmacists."
Feedback from pilot participants via online surveys throughout the pilot program has been particularly exciting. 83% of participants either 'Strongly Agreed' or 'Agreed' they "…felt a real sense of pride and
satisfaction when looking back over my portfolio and collation of professional development and career achievement."
In a significant endorsement of the APPF, over 80% either 'Strongly Agreed' or 'Agreed' "…the Advanced Pharmacy Practice Framework Domains and competencies are adequate to describe the breadth of advanced pharmacy practice." 83% stated they would recommend other pharmacists to pursue advanced practice recognition.
One candidate said: "The most positive aspect is the feeling that I may be acknowledged for previous and ongoing efforts to achieve excellence in my profession; and a feeling of pride for my personal achievements."
May Council Update
We held our most recent Council meeting on 25 and 26 May in Canberra.
At this meeting, Ms Debra Rowett was elected President for 2015.  Mr John Low, who has held the position of President since July 2010, had not sought re-election, and the Council expressed its grateful thanks to him for his leadership over the past 5 years. John will remain on Council as a Councillor until the end of his term in 2016.
Debra, who was previously Vice President, has been on Council for 5 years as the Accreditation Committee Chair. The Council also elected Professor Nick Shaw as Vice President.
At the meeting we welcomed 2 new Councillors and also held an Extraordinary General Meeting of our members to review and approve our updated Constitution.
16 APC members attended the Extraordinary General meeting, with 7 attending by teleconference, and the members passed the recommendation to adopt the new Constitution unanimously.
Council usually meets four times a year. The next meeting of Council will be held in August, after the APC Colloquium.
Changes to APC Constitution
On 25 May 2015, the APC held an Extraordinary General Meeting of its members to review and approve an updated Constitution.
The updated Constitution was reviewed by the APC's Council and lawyers and had only minor amendments made including:
a)     The removal of 'inaugural' clauses referring to the 2009 – 2010 transition phase from an incorporated association to a company limited by guarantee

b)    Slight changes to membership terms and resignation notice periods

c)     An increase to the APC President's term from one to two years

d)    Formal incorporation of the Finance, Audit and Risk Management Committee in the Constitution and replacement of operational committee clauses (Examination, Accreditation, Credentialing) with a By-law structure.
These changes were made and approved by members to ensure the APC's Constitution remains current, relevant and meets best governance practice.
A copy of the updated APC Constitution is available here.
New Councillors announced
The Australian Pharmacy Council appointed 4 directors to the governing Council in May 2015.
Professor Nick Shaw and Ms Gayle Ginnane were appointed for a further 3 year term and Professor Iqbal Ramzan and Ms Monica Schlesinger have commenced their 1st term in May 2015.
Mr John Low, Immediate Past President, said at the time that "the calibre of the applications received reflects the high regard that the profession has for the work of our organisation".
Professor Ramzan is currently Dean and Professor of Pharmacy at the University of Sydney, a position he has held since 2006.  He is a Past President of the Asian Schools of Pharmacy and is Director of the Council of Pharmacy Schools – Australia and New Zealand.
Ms Schlesinger is a Fellow of the Institute of Company Directors and is a PMI Project Management Professional.  She holds engineering qualifications, has worked in Europe and Australia with large corporations and utility companies and has experience across commercialisation, business development and diversification.
Dr Ian Coombes and Ms Tricia Greenway finished their terms with the Council in May after serving 5 and 3 years respectively. 
We thank Dr Coombes and Ms Greenway for their contributions to the organisation and are delighted that Dr Coombes will remain as Chair of the APC Credentialing Committee.
Meet our team: Claire Bekema
In this edition we meet Claire Bekema who works in the Accreditation Team as the Assistant Director.
What is your background?
"I studied pharmacy at Charles Sturt University and graduated in 2003. I undertook my intern year at The Canberra Hospital and worked there for 10 years in various areas and roles including clinical pharmacist, drug information, ACT Health Clinical Pharmacist Preceptor, Justice Health and in management as Deputy Director of Pharmacy (Operations).
In 2012, I moved to the Pharmacy Guild of Australia as a Pharmacist Consultant in the Strategy and Standards team. I was involved with CPD Accreditation, the Quality Care Pharmacy Program (QCPP), and other consultative activities internally and externally to the Guild.
I have only recently started at the Australian Pharmacy Council in the Accreditation unit.
I also work part time at a community pharmacy which I love."
Where did you grow up and why aren't you there now?
"I was born in Melbourne but spent most of my childhood in Canberra. Although I love going to Melbourne to visit family and friends, Canberra is a beautiful city and a great place to live and raise my family."
Where can we find you when you are not working?
"I have two children, aged 7 and 5, who keep me busy, so most of the time I'm sitting by the dance studio, swimming pool or netball court! I love spending time with my family."
What are you passionate about?
"I really love it when I know that the care and advice I have given someone, in my role as a pharmacist, has made a positive difference in their life. "
 __________________________________________________________________________________
Australians forced to wait 15 months for new drugs vs US & Europe
25 June 2015
Australian patients are being forced to wait up to 15 months longer to access the latest breakthrough medicines than in the US or Europe because drug companies are delaying bringing them down under, a new landmark report has revealed.
The independent review of the Therapeutic Goods Administration's (TGA) medicines and medical devices regulatory framework – released today – finds Australia's safety regulator had one of the most efficient and consistent approval processes in the developed world.
This includes Australia being on average 90 days – or three months – faster than world-leaders Europe to approve new medicines as safe.
However, the review has also confirmed Australia is being unfairly categorised as 'slow' when compared to the rest of the world because some drug companies were making Australians wait for medicines while they first tested them in bigger markets like the US and Europe.
For example, the review found Australia waiting on average about six months longer than the US and Europe for drug companies to apply to list new medicines here. This includes:
148 days (or about five months) for anti-cancer medicines

231 days (or about seven months) for cardiovascular medicines

467 days (or about 15 months) for nervous system medicines
Minister for Health Sussan Ley said Australia continued to list drugs as quickly and efficiently as possible and was committed, through this review, to working with medicines manufacturers to improve approval process times, and cut red tape, without compromising quality.
"The Abbott Government continues to demonstrate our commitment to listing new drugs as fast as possible on the Pharmaceutical Benefits Scheme by doubling Labor's effort in half the time.
"To continue to achieve this – and encourage even greater access to new drugs for patients – we want to ensure Australia's drug safety approval system is even faster and more-efficient while maintaining our high safety standards.
"This review proposes a number of ways to achieve this, including cutting red tape and reducing international duplication of drug approvals, and we are considering it closely.
"However, this independent expert review also debunks the myth that Australia is slow at approving new medicines when compared to the rest of the world.
"For example, it finds Australia has one of the most consistent and reliable approval system of key developed countries and on average was about three months faster than world-leader Europe.
"Yet, the review also finds Australians are being delayed access to new innovative and potentially life-saving medicines by drug companies by an average six months longer than the US or Europe.
"This is a trend I want to turn around because it's important Australians get fast access to new breakthrough medicines and I'm committed to working closely with medicines manufacturers to make our world-best approval system even better."
For example, the review finds that when comparing drug safety approval systems like for like, Australia is on average 90 days faster than Europe:
Australia (TGA) – takes an average of 391 days to approve a new drug as safe

Europe (European Medicines Agency or EMA) – takes an average of 481 days to approve a new drug as safe
However, the review also finds Australia receives drug applications on average six months after the US, compared to just 20 days on average for Europe. Therefore, when factored in, this leads to a significant blow out in Australia's approval times for new drugs when compared to the rest of the world.
Australia (TGA) – total approval times of 572 days (lag-time of 181 days compared to US)

Europe (EMA) – total approval times of 501 days (lag-time of 20 days compared to US)
The TGA Review makes a total of 32 recommendations, including new ways to expedite drug approvals through a multi-tiered approval system that will potentially include allowing drugs approved in other countries with similar health and safety standards as Australia to be considered for fast tracked approval if the evidence stacks up.
In Australia, medicines must be approved as safe by the Therapeutic Goods Administration before they can be considered for listing on Australia's Pharmaceutical Benefits Scheme.
Ms Ley said Australia in addition to the strong performance of the TGA on the world stage, Australia also had one of the fastest turnarounds for listing drugs for government subsidisation once approved as safe in the world, with the nation's independent expert Pharmaceutical Benefits Advisory Committee averaging just 17 weeks from submission to recommendation.
The Abbott Government has more-than-doubled the number of new and amended drug listings on the PBS to over 660 – worth a total of almost $3 billion since September 2013 – when compared to Labor's 331 listings during their last three-year term in office.
This includes $1.3 billion worth of new listings in our 2015/16 Budget to treat melanoma, breast cancer, blindness and the debilitating shingles virus.
Key Quotes from the Review
The TGA outperforms the EMA (European Medicines Agency) and a number of medium sized regulators in terms of its median approval time.
In terms of predictability of approval times, the TGA, along with the EMA, is setting the benchmark for other NRAs (National Regulatory Authorities for Drug Safety & Approvals).
Availability of a new medicine on the Australian market is determined by both the time that it takes a sponsor to submit a data dossier to the TGA seeking registration, and the time that it takes the TGA to undertake an assessment of the medicine for safety, quality and efficacy.
This 'submission gap' contributes to the time it takes for new medicines to become available on the Australian market when compared to overseas markets (such as the US and Europe) whose regulators tend to be the first point of submission of data dossiers.
The median submission gap between the FDA (US) and the TGA was 181 days.

These submission gaps may be contributing to a perception that the TGA is slow to approve new drugs for market, as observers will not necessarily be aware the dossier was not submitted in Australia at the same time as it was submitted in, for example, the US.