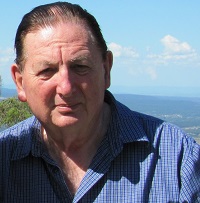 As pharmacy moves slowly into the provision of clinical services, their design and delivery through specialised clinic formats will be a major consideration.
Growing incrementally in need, primary health care is a traditional area for pharmacy that needs to build to a provider status.
A study published in The Lancet, could help because it has determined a new measurement for disease through an index titled "Years Lived with Disability (YLD)", which measures the impact of health problems impairing mobility, hearing or vision.
Significantly, the study found rates of disability are rising, as people live longer and experience more illness.

For example, the incidence of diabetes worldwide has increased 43% over the past 23 years while death rates from the disease have only increased 9%.
Over the past 23 years, the leading causes of health loss around the world have hardly changed.
More than 95 percent of the world's population is ill with one-third having more than five chronic or acute illnesses (including Australians).
The 10 leading causes of YLDs in Australia are:
Low back pain

Major depressive disorder

Other musculoskeletal disorders

Neck pain

Migraine

Anxiety disorders

Chronic obstructive pulmonary disease (COPD)

Asthma

Age-related and other hearing loss

Diabetes mellitus
* Diabetes YLDs in Australia increased by 212% for women and by 198% for men in Australia between 1990 and 2013.
* In both 1990 and 2013, the leading cause of YLD in Australia's women was a major depressive disorder while the leading cause in men was low back pain.
These were among the top 10 greatest contributors to disability in every country in the study.
* The incidence of major depressive disorder in Australia's women has increased by 46%over 23 years while the incidence of low back pain in Australia's men has increased by 60% in the same period.
* The number of people within the entire study who suffered from 10 or more ailments increased by 52%
* Disease is not confined to the elderly, with 81% of those studied with more than 5 ailments being younger than 65 years old.
* Just 2 acute diseases – upper respiratory tract infections and diarrhoeal disease – caused more than 20 billion new cases of disease globally.
Most health systems measure lifespan as the key indicator.
But what use is an increased lifespan if there is a corresponding increase in disability?
It really means that a health focus by pharmacy needs to be looked at on a broad front and involve more considered lifestyle choices.
Properly designed pharmacy clinics would be the starting point, and using the top 10 disease guide from the study, there would be need for:
1. A Pain Clinic – Low Back Pain, other musculoskeletal disorders, neck pain, migraine
2. A Mental Health Clinic – Major depressive disorder, anxiety disorders.
3. A Respiratory Clinic – Chronic obstructive pulmonary disease (COPD), asthma.
4. A Hearing Clinic – Age-related and other causes.
5. A Diabetes Clinic – Perhaps combined with precursor disorders such as sleep apnea known to be a major factor in developing diabetes, and inflammatory disorders of the CNS also caused by sleep disorders.
Obviously, there are many other specialty clinics that could be included including acute care clinics such as:
6. Upper respiratory infection and gastrointestinal infection.
Focus considerations for all clinics need to be established.
One may be the sourcing of pesticide and herbicide free foods, the means of testing for these substances and the linking of growers to coordinate convenient delivery for patients.
Another may involve a link with exercise physiologists and local gymnasiums to assist patient mobility. A register of appropriate practitioners is needed to manage this activity.
Yet another could involve a clinical nutrition review to establish whether any non-drug treatments might be beneficial to a patient.
Clinics would need to be promoted on a cyclical basis (except for acute care, which may need to be permanently open).
Depending on the number of patients attached to each clinic, the initial objective may look like:
1. One different clinic each week with the optimum cycle of each clinic being every six weeks.
2. As each clinic grows, it can spill over to more than one day per week.
3. Space requirements need to be carefully planned and designed for the range of clinics.
4. Staffing needs also to be carefully calculated as to number and application.
Planning with those types of parameters, it ought to be possible to grow clinics uninterruptedly and attract staff to them.
At this point a liaison with other similar pharmacies might help as a collaborative, to share information and resources.
Governments will struggle to find future health care resources for ageing populations.
Structured pharmacy clinics might just be attractive enough for government to invest in and pharmacies have already been proven to deliver.
Location rules and ownership rules may impact on community pharmacy's ability, depending on whether they are altered by government.
Also, flowing on from those decisions, other potential entrants may affect the equation.
These include the Woolworths association with Walmart and the UK based  Lloydspharmacy conglomerate.
Whatever happens, the opportunities for pharmacy delivered healthcare is virtually unlimited.
As the Lancet study concluded:
"Ageing of the world's population is leading to a substantial increase in the numbers of individuals with sequelae of diseases and injuries. Rates of YLDs are declining much more slowly than mortality rates. The non-fatal dimensions of disease and injury will require more and more attention from health systems. The transition to non-fatal outcomes as the dominant source of burden of disease is occurring rapidly outside of sub-Saharan Africa. Our results can guide future health initiatives through examination of epidemiological trends and a better understanding of variation across countries."