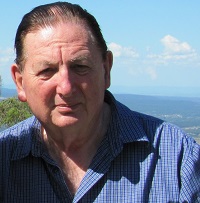 As an accredited management consultant, it is common practice to seek second opinions from a variety of other consultants depending on their specialty.
Before I retired from my management consultancy practice we had to have a method to train other consultants economically and productively.
To do this we had a number of "in-house" activities where maintenance of various systems could be undertaken by new recruits (or tired consultants that needed a short break from field work).
Office staff would lead a consultant, trainee or otherwise, in maintaining a lead product for the practice which was automated inventory management, or modular shopfitting design, management accounting systems, or some other system development.
Software patches or system procedure refinement was performed by the trainee under supervision.
Reportage from the inventory system created an ability to provide market research to marketing groups accurately and timely. The system measured "sell out" information at two-weekly intervals so it was virtually "real time" information that created catalogues that really sold through in the retail pharmacy environment.
In other words, these "products" created consultancy hours and a market that was unique to the practice.
Internal seminars were conducted frequently where all consultants attended and shared experiences in a humorous and unstructured manner.
These training days were extremely popular.
Trainee consultants were expected to earn their own keep by working as a locum during initial training, and when they were ready, they were allocated a client who was new to the practice.
The new consultant had to set up their client brief and appointment schedule. Appointments were also scheduled with senior consultants so that the trainee could bring their client assignment under the best consultants.
Senior consultants sold their time to the new consultant and that time was charged on to the client.
The new consultant had to handle the problem of generating sufficient income for themselves while learning on the job and that was a basic management problem within itself – and all to be kept within the client budget.
We also had a grading system whereby each consultant received a percentage of the rate charged to a client e.g. a new consultant might receive 60% of the practice rate while a consultant with five years practice might receive a maximum of 90% of the practice rate.
The residual amounts went towards the overheads of the practice, including marketing costs.
Sometimes when individual consultants had to seek legal, financial or other specialist advice we might take a client with us to ensure that they saw first-hand the quality of the advice. That minimised argument when it came time to generate a client invoice.
More commonly, we wrote the specialist advice cost off as an intellectual capital investment which was depreciated through formal tax accounts.
I have gone through the above illustration because the same problems are going to occur as clinical service pharmacists become established in multi-practitioner service companies.
Recently there has been comment in a medical publication where doctors have been seeking second opinions through an overseas medical company called Best Doctors.
Best Doctors pays overseas physicians up to $1000 to give a second opinion without ever having contact with the patient.
Under the program, doctors from leading teaching hospitals in the US, Japan and Europe are chosen by Best Doctors to review patients' medical files and treatment plans, making new diagnoses in 14% of cases and alternative treatment recommendations in 29% of cases.
The company arrived in Australia six years ago after it was launched by Harvard Medical School doctors in the US in 1989.
It now boasts 53,000 experts worldwide.
More than 1000 Australian and New Zealand patients have had reports completed by Best Doctors the majority in the areas of orthopaedics, neurology and oncology.
However the AMA council of general practice chair Dr Brian Morton said making diagnoses without examining a patient raised "real clinical concerns" and was "potentially harmful".
He also said it could fuel mistrust between patients and their doctors.
And he also missed the point that Best Doctors only provides the advice so that the patient's treating doctor can implement the necessary care, thus confusing the issue – something that we have come to expect as routine practice by the disruptive AMA.
Best Doctors acknowledges that not all physicians appreciate their advice, particularly when it has been sought independently by a patient.
They report that some surgeons have torn up the report in front of their patient (and that may create an avenue for legal action by a patient in such an instance, but not against Best Doctors).
Spokesman for Best Doctors, Mr Darren Reynolds claimed Best Doctors' experts were unlikely to be dragged into litigation.
"It is still the role of the treating doctor to make that decision in consultation with the patient," he said.
"It comes back to the fact that we are not treating the patient, so we are very clear that our advice is only medical advice that can be used in consultation with the doctor but it is advice.
"Because we are not undertaking that duty of care, and we're not undertaking the relationship of that patient, in a sense we're not opening up ourselves up to some of the usual aspects of medical litigation."
So you can see some of the parallels here that were experienced in my management consulting practice, but of course, we were not dealing with prickly organisations like the AMA.
It also highlights that to properly establish clinical services within a pharmacy there would have to b e a mentoring system for new recruits and perhaps access to locum opportunities within a pharmacy during training.
Best Doctors could also be a great resource for clinical service pharmacists because the AMA is sure to campaign locally, through its members, to not provide second opinions to pharmacists.
Best Doctors could be a great back up and a resource worth noting.
Mentoring is a system in its own right that has diminished in pharmacy daily activities due to PBS pressures.
So done properly, there is a mutual opportunity for clinical service pharmacists to learn their craft independently under experienced tutors, while at the same time be integrated in general pharmacy activities at an economical level to help supplement income to both sides.
All it would take is recognition of the aspirations of both parties and the drafting of a shared risk agreement.
Where is the problem?