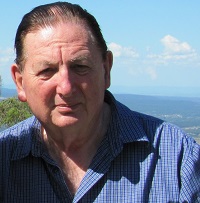 For the best part of 12 months it has been an open secret that Location Rules for pharmacies would pass muster as being of sufficient "public benefit" for them to remain in place.
Even the chair of the King Review very early in his investigation, appeared to favour retention of the rules.
For those of you who have memory of the original introduction of Location Rules you would recall that government was a significant driver for them, through concerns for an orderly distribution and access to one of its flagship health programs – the PBS (Pharmaceutical Benefits Scheme).
The other concern was that prior to introduction, pharmacies were proliferating without restraint (because wage pressure downwards meant that the only way young pharmacists could improve their income was to open a new pharmacy).
So the real problem is how can new pharmacist aspirations be satisfied without the need to open a new pharmacy?
Re-purpose, create and innovate within a community pharmacy would solve a host of issues.
Originally, Government equated increased pharmacy openings with an increase in their own service costs, therefore applied pressure to the profession to reduce pharmacy numbers.
In response the PGA (Pharmacy Guild of Australia) launched a campaign to encourage amalgamations of pharmacies to provide a scale of economy to the newly merged pharmacy unit, plus a similar economy of scale to the PBS administration.
In a recent Budget deal between health minister Greg Hunt and the PGA the sunset clause that currently allows for the rules to expire with each community pharmacy agreement will be permanently axed sometime over the next three years.
That preserves the existing Location Rules that badly need re-purposing
This leaves the contentious issue of pharmacy ownership to be decided with an ever-increasing number of predators continually adding to the pressure to have open ownership of pharmacies.
Collectively, all pharmacists must join in the fight  to ensure pharmacy remains with its original custodians – pharmacists.
The predators have not demonstrated any form of moral or legal right to take on ownership.
Quite the reverse, in fact, as they continue to use their large financial resources to feed the greed of politicians and decision-makers in general.
Their approach is not about patient need.
While the Location Rules achieved government and PGA ambitions, it certainly has not been favourable for new pharmacist aspirants to pharmacy ownership unless they had access to large amounts of capital.
The problem has been further exacerbated as the issue of very low pharmacist wages became easier to enforce under Location Rules, and this has progressively worsened.
It has created a deep-seated problem for the entire profession as trained pharmacists are leaving the workforce – some planning the move as being permanent.
As well, the innovation and enterprise that comes with new pharmacists absorbed into the profession that further creates a renewal process for the entire profession, has been stunted.
It should be noted that PBS dispensing fees have always been calculated from official pharmacy awards.
It does not make sense for the PGA to suppress pharmacist wages because they recycle in the form of higher dispensing fees.
The only real beneficiary here is government and it is the belief of i2P that PGA has compromised itself and followed a government "party line" that has damaged the financial infrastructure of pharmacy, and its future ability to provide efficient and economical health services.
Retention of the Location Rules will only make sense if there is an adjustment to the current thinking by government and the PGA to better employ the benefits of the Location Rule structure and re-purpose them to create an opportunity to eliminate low retention rates of employee pharmacists through under-payment.
Bluntly stated, new revenue streams that are the result of the productive use of pharmacists utilised appropriately within the collective health system, ending the deliberate isolation created by competitive medical greed and ambition.
* Given that the PBS is now at the end of its life cycle new public/private partnerships need to be negotiated for pharmacies to manage and provide cost benefit for government.
One suggested service that has been suggested by i2P is the management and delivery of health literacy programs.
Health literacy deficits have been shown to prevent patients from entering into taking responsibility for their conditions and to initiate "self care".
It has already been demonstrated through a number of studies that better population health literacy levels equate to lower, overall health costs for governments.
* Pharmacy practice now exists in a number of different formats such as community pharmacy practice, retail pharmacy practice and clinical pharmacy practice.
Each format is valid and each has different strengths and weaknesses.
Clinical pharmacy practice also needs to be able to incorporate as a business and be recognised and supported by all pharmacy organisations and relevant government agencies.
Unfortunately, the format least able to grow and become stronger is clinical pharmacy practice which has never been able to organise itself into an advocacy format.
It is this form of pharmacy practice that has the potential to drive the vision and culture of all of pharmacy as it is a practice desired by patient populations, particularly as other versions of primary health care become so expensive and more remote.
The current GP model is a case in point where the GP has abandoned the "hands on" process and plays gatekeeper to a range of medical specialists and service providers.
This requires a huge investment by the patient in time, dollar cost and personal "shoe leather" generally, as the patient navigates the medical landscape.
It is little wonder that compliance suffers within these patient and costs to government escalate, as this infrastructure keeps getting larger, more expensive and more fragmented, needing to be restructured as patient-centred "homes" or patient-centred neighbourhoods that will never be economical to government if led by medical practitioners – they are simply too expensive.
* Health literacy can also embrace collaboration between health modalities.
One of the major hidden growth areas in health services delivery has emerged in the form of "health coaching".
Recently, a relative, who is a Multiple Sclerosis sufferer, gave me a pamphlet promoting a program titled "Aspire".
It had arrived in a box of Gilenya (an MS drug) and I am not sure whether the dispensing pharmacist was aware that it was included in the box.
Information about the content of the program was sparse, only that it was sponsored by Novartis and administered by an organisation titled Remedy Health Care Services.
My immediate observation was that this process might be a direct-to-consumer form of advertising disguised as a health coaching service delivered by an apparently arms-length organisation (look up Remedy Health Care at http://www.remedyhealthcare.com.au/ ).
The content of the program was owned by Novartis.
Is this a form of promotion without the pharmacist's knowledge and is it a program format sanctioned by pharmacist professional organisations?
My greatest concern was that many of the activities provided by Remedy may have, or ought to have been provided by pharmacies.
They deliver a one-on-one service utilising the process of mentoring.
Their activity scope is broad and national and has the appearance of being competent and efficient.
The service could be described as filling many health gaps and could be delivered into the home of a patient.
They have a range of solid collaborative arrangements in place including health funds, drug manufacturers and government agencies.
i2P has previously promoted this typed of service to pharmacists under the label of pharmacy-in-the-home, health coaching and collaborative health care with a range of health modalities.
My other observation is that the Remedy organisation could be regarded as a component of health literacy, and they are providing, in part, services that pharmacy used to provide as well as services that pharmacy would aspire to provide (no pun intended).
Location Rules, originally introduced selfishly, need to be re-thought for the entire industry.
Our valuable young pharmacists need to have doors opened to them and they should be encouraged by good remuneration levels.
Pharmacy has lost so much in terms of opportunity that catch up almost seems impossible.
Again, i2P asks "Where are all the pharmacy leaders hiding?"
Do we actually have any leaders?
I'll finish this article with a quote from my favourite marketing guru, Seth Godin:
"The unfairness (and wisdom) of paint
Repainting your house the same color it already was feels like a waste.
It's a lot of effort merely to keep things as they are.
But if you don't do it, time and entropy kick in and the house starts to fade.
The same can be said for 1,000 elements of your organization, including your relationships with customers, staff, suppliers and technology.
The way you approach your market, the skill you bring to your craft, the culture in your organization—it constantly needs another coat of paint.
Rust never sleeps.".