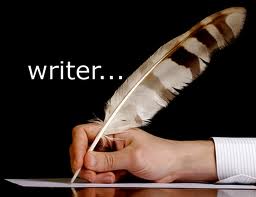 Editor's Note: Kathryn Breakwell is the Victorian Senate Candidate representing the Health Australia Party for Victoria in the 2016 Federal elections.
Kathryn has enjoyed a diverse career, and maintains a strong commitment to animal rights and environmental issues.
After completing a Diploma in hospitality and tourism she took on leadership roles within the corporate sector. Subsequent to further studies outside the corporate sector, she established a successful business combining Swedish and remedial massage, personal training, and meditation facilitation services.
Kathryn is editor of 'Vegetarian Victoria,' and now owns a vegan business selling naturopathic products and supplies for animals, along with a range of products for humans who care about animal welfare.
It was created with the intention of donating to animal conservation and rights projects.
She also volunteers at an animal sanctuary.
Kathryn is passionate about creating positive change on a variety of issues including but not limited to human rights and welfare issues, Indigenous Australian matters, foreign investor land ownership, access to healthy organic food and water using environmentally sustainable practices, environmental land conservation and regeneration, clean energy, balanced and transparent education curriculum, and respect for animal rights.
Kathryn believes there are "myriad of other issues which the current and previous governments have allowed to devolve.
"The Health Australia Party's five 'policy pillars' – Healthy People, Healthy Economy, Healthy Environment, Healthy Society and Healthy Democracy – are congruent with my own values", she states.
"I want to see these issues addressed for the sake of a healthy, vital, and abundant future for all Australians, the environment, and animals.
The vast majority of Australians want these basic things, and they want a common sense, principled approach from politicians who actually care."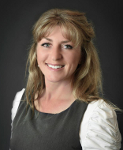 What made you decide to stand for the Senate with HAP?
"I'm not much of a fan of the major party options available.
I do feel immensely passionate on wide variety of issues and decisions the past and current governments have been making, and the corporate vested interests that seem to be influencing the agenda.  I am deeply concerned about the trajectory these decisions are leading us down and the (mostly) negative impact upon the environment, democratic rights of Australians, and animals, as well as the missed opportunities for Australia to become more of  a leader driving forward eco-sustainable living standards and choices, both domestic and internationally.  I am a strong advocate on the values HAP stands for, and feel this opportunity to champion positive change on behalf of so many people who feel the same way was not something I could simply reject.  It is well overdue that politics was no longer a 'dirty word', but rather instilled faith, integrity, truth and transparency back into the nation and government. Leadership should be about impeccability, strength, sensibility and altruistic values guiding the nation to health and abundance, and connection to the common values of the country (not just an elite minority)."
There seems to be a concerted attack on natural medicine and informed consent – is that the case in your view? ( https://fightpharmacorruption.com/2016/05/30/new-victorian-law-abolishes-the-right-to-practice-17-popular-natural-health-therapies/ )
 

"Absolutely it appears to be that way.
There is a lot of money to be made by limiting people's options and discrediting natural therapies.
There are multi-million (and billion) dollar corporate entities with a bottomless pit of money to direct towards marketing a particular message to influence public opinion."

Why is it important to preserve natural medicine options?

"Other countries around the world have conducted research and embraced natural medicine options as legitimate, effective forms of treatment options for health and welfare.  To slowly abolish access to these modalities deliberately limits people in their choices, and pushes them to use treatment options which they would not necessarily always choose.  When you have an over-arching entity directing people towards what they can and cannot use for their health and welfare, you remove basic democratic rights of personal choice."

What are some issues that you feel are personally really important?

"Animal rights:  We have the science, technology, expertise and options to shift away from cruel, violent and exploitative practices imposed upon other animals, and towards more innovative, efficient, sustainable and ethically conscious practices.

Environment: We need to protect the environment from potentially catastrophic actions such as fracking and promote more eco-friendly practices such as organic food production, land regeneration, and permaculture.

There are many issues I would turn my attention to should HAP secure a second Senate seat for VIC."

If you get in what is the first thing you  will turn your attention to?

"Firstly, whilst it is a long shot that we can procure a second Victorian Senate seat, it is not entirely impossible if HAP supporters rally together, become members, volunteer and spread the word like wildfire to help create awareness of HAP, so I remain hopeful (but also realistic) despite the odds.  Secondly, this Federal election is merely the start of a long and dedicated campaign by the Health Australia Party to bring truth, integrity and transparency back into Government.  Despite the outcome of this election, the Health Australia Party won't be leaving the political scene, and will continue to grow from strength to strength in supporters as more people become disillusioned with the major parties.

Should I secure a seat as a Victorian Senate candidate, there is not just a single issue which requires attention, but rather multiple issues.  The first few which I would like promote change for include:

– Banning live export:  The majority of Australians were horrified to learn of the way animals had been and are still being tortured and mistreated offshore. Live export of animals needs to stop.

– 'No jab, no pay':  HAP supports the important medical ethics of 'informed consent'. Applying any level of coercion in relation to invasive medical procedures is a very slippery slope.

– Tax reform: if tax was appropriately and more fairly administered instead of favouring the corporate elite, we could see a boost in greater funds available for a variety of other services such as mental health, emergency, aged care, and disability just to name a few.  Tax reform is essential to ensure some are contributing more fairly back into the country and others are not being pushed to the poverty line.

– Clean energy:  there are options available to source clean and sustainable energy without resorting to methods such as cold seam gas drilling, which is high risk and unsustainable.

– Cannabis oil:  this has been researched by medical scientists overseas and proven to be medically beneficial in the treatment options of cancer and other diseases.  This should be made available (and administered by an independent body separate to pharmaceutical companies) without further delay.

– Hemp: this is an industry opportunity which the country really needs to embrace due to the economic and eco-sustainable value it provides in a multitude of useful purposes.  Additionally, I would support the Government to offer funding programs to assist farmers who wish to transition out of agribusiness and into this new and growing industry opportunity.

– GMO labelling: in the short-term, GMO labelling should be compulsory.  We also need to shift away from GMO food production and towards organic, sustainable crop farming practices which support good health.

– Homebirth and homeschooling. These are important options for parents and must be preserved.

These are really only a 'tip-of-the-iceberg' approach to the issues I would champion change for on behalf of the Health Australia Party and its supporters."

The party has received tremendous support to date – what do you attribute that to?

"People are tired of the same drum beat by the major party options and their corporate vested sponsors, and are tired of being unheard. The party represents basic common values which most people share, and a direction which most people want to see in Australia."

 Some 85% of HAP supporters are women. For all the talk of getting women involved with politics HAP seem to have found the formula – what is it that HAP offers women that other parties don't?

"Many policy makers develop policies which have a huge impact upon women, without any real consultation with the women required to conform to the changes, such as home-birthing and mid-wife pregnancy options.  HAP offers real support to women's rights and represents the values many of our supporters have voiced.  We listen, we care, and we champion".

Anything else you want to add?

"The Health Australia Party are in this for the long haul.  Ideally, we secure as many seats as possible in the Senate in this upcoming election so we can start addressing the issues at hand.  We are challenged by time constraints to adequately generate awareness of the HAP, and consequently are relying upon supporters to assist the HAP with this by becoming members, sharing awareness of the HAP broadly, and even volunteering to hand out 'How to Vote' leaflets on voting day.  Together we can co-create positive change for our country."

www.healthaustraliaparty.com.au