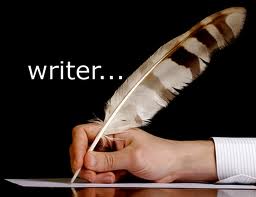 Health funds are beginning to look at disruptive or innovative acquisitions that will help in their objective of converting as many health systems as possible to become part of a managed care consortium.
While the process promises lower health costs, low health insurance premiums and a five star system for patients to rate their health providers, it is evolving slowly.
Recently I received an unsolicited email from my health fund NIB inviting me to register on a new website managed by a company they had a significant investment in (Digital Health Ventures Pty Ltd) which manages an online platform of health providers called "Whitecoat" and listed as:
Acupuncturist  Audiologist  Bowen Therapist  Chinese Herbal Medicine Practitioner
Chiropractor  Dentist  Dietitian  Exercise Physiologist  General Practitioner
Homeopath  Myotherapist  Naturopath  Nutritionist  Occupational Therapist
Optometrist  Osteopath  Personal Trainer  Physiotherapist  Podiatrist  Psychologist
Remedial Massage Therapist  Shiatsu Therapist  Speech Pathologist  Western Herbalist
Interestingly, there is no mention of pharmacy within the listing – but that could either be a good or a bad situation, depending on your perspective.
Nor does it look like health funds are in favour of dropping support for complementary and alternate health modalities – an agenda driven by medical skeptic groups such as the Friends of Science in Medicine.
It is known that BUPA has directly entered the dental market through the purchase of 400 dental surgeries in WA and HBF has become involved in a form of franchise with the Friendly Pharmacies also in WA.
Obviously, the health providers that have a favourable listing on the Whitecoat platform pay some form of fee to belong, plus provide services at a cheaper price compared to the rest of the market
Whitecoat is Australia's most comprehensive online healthcare provider directory and customer review website with over 170,000 healthcare providers.
It was initially launched in 2013. 
Touch to Buy and NIB formed a partnership called Digital Health Ventures (DHV) in 2014 to launch a number of digital health assets.
During this time DHV also took control of the management and marketing of Whitecoat.
DHV is proposing that Whitecoat will become the largest directory of its kind in the world.
They say they want to promote the best aspects of healthcare and do so with provider engagement and support.
They are very confident that Whitecoat will allow many providers to have a voice in their community and allow Australian patients to make better and more informed healthcare decisions.
Whitecoat exists to help Australians find a healthcare provider in their local area and choose them on measures such as how likely their patients are to recommend them. It is particularly useful for people who have moved to a new area or need treatment for a healthcare service for the first time.
Patients are using Whitecoat to select a healthcare provider and also to rate their provider as to their overall experience thus enabling future patients to make a more informed choice of health provider while at the same time ensuring that their own service "package" is efficient and at a lower cost.
Is this a platform that pharmacies need to be a part of?
Certainly, as clinical pharmacists emerge as a cohesive group, they will definitely need to be part of this platform as a means of tapping into a large and active managed patient group.
Meanwhile, another platform that has been trying to gain traction is one that has Fairfax Media as a shareholder..
Healthshare (www.healthsharedigital.com.au), founded in 2010, is an easy to use digital health platform connecting people to trusted and reliable health information and services. The platform can be used to find healthcare practitioners and make appointments.
Already more than 1.5 million Australians have used Healthshare to improve their health outcomes.
Healthshare has also developed a range of information products and content for General Practitioners (GPs) to use.
Healthshare's applications integrate into a GP's clinical desktop software and provide them access to quality health content and information that can be passed on to patients at the time of consultation.
Healthshare has partnerships in place with more than 100 of Australia's leading healthcare organisations, including not-for-profits, pharmaceutical and medical device companies.

Guy Reypert, Group Director Fairfax Digital Ventures, said:
"Our investment strategy is focused on identifying high-potential digital growth opportunities in sectors ripe for digital disruption, and that can benefit from Fairfax's strengths and capabilities. This strategic investment in Healthshare gives us exposure to the large and fast-growing health sector, which accounts for around 10 per cent of Australia's GDP.
"Healthshare's outstanding team has built innovative digital products that have the ability to improve the healthcare experience and health of consumers, as well as add value for health practitioners and health marketers.
We look forward to working with Healthshare to accelerate the growth of the business."
Healthshare Chairman, Gavin Solsky, said:
"The investment by Fairfax will allow us to fasttrack the development and launch of a number of new innovative products targeting improved health outcomes for Australians and the efficient and effective delivery of healthcare information and services.
We are delighted to be partnering with Fairfax Digital Ventures and welcome Guy Reypert to our Board."
Healthshare remains majority-owned by the company's Board and management who have a proven track record in building technology and healthcare businesses. The Board includes the current CEO of MYOB, Tim Reed, and former CEO of Medical Imaging Australia and audiology group National Hearing Care, Paul Mirabelle, as Non-executive Directors. Alex Stewart, former Chief Operating Officer of NineMSN and long-serving executive at Microsoft, is Healthshare's Chief Executive Officer.
While it may take some time for this platform to gain real traction because most patients have built an existing relationship with their GP, and advertising of this type is generally not needed.
But with government pressure building to make all of health competitive as well as efficient and productive, paradigm shifts are occurring.
Trust levels are being tested and a bit of reinforcement through a platform like Healthshare may be needed to attract a needed level of referrals, or accurate information regarding medical conditions.
And it may also be needed by clinical pharmacists when they become more accepted, in need of a higher form of visibility and in need of the various products on offer.