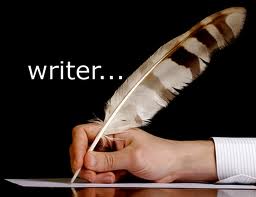 Editor"s Note: The following article is republished from a US newsletter titled "Underground Insider".
It contains sensible and useful information for pharmacists to utilise within their own homes and families, or to pass on to any worried customers/patients.
In Australia, we are fortunate that our location provides some defence against viruses such as Ebola, but the odds are still in favour of Ebola-infected people breaching our untested border security arrangements.
The obvious points of entry (airports, boat people etc.) are reasonably under control, but we have seen how easily US precautions were breached and how the infection spread from a patient to nurse.
For Australia I believe there is a long-term threat right on our northern doorstep in all areas of New Guinea where a serious tuberculosis problem exists.
This means that we have a large number of immuno-compromised people that could become a permanent reservoir for the Ebola virus.
I have no first hand knowledge of New Guinea border protection measures, but I am sure they will be inadequate unless Australia gives a "hand-up".
So far, Australian aid for tuberculosis has failed to stem the steady increase in tuberculosis infected people, and while the main assistance appears to be a small isolation hospital located in Torres Strait, it has been inadequate and avoids recommended practice of treating and educating people within their own villages and towns.
While Australia has been sluggish in sending medical assistance to Liberia to fight and contain the Ebola virus within that country and adopt WHO recommendations for treating Ebola, there needs to be a broader view of where Australia's infection borders begin and how lessons about Ebola in Liberia can be applied locally.
While we remain peaceful and infection free for the moment, there is a danger that complacency will set in and suitable preparation for an Ebola outbreak will not be in place.
As medical experts speak out, the time for preparedness is now
Image Credits:

 

magharebia, Flickr

,

 

Will Ockenden / Flickr

,

 

Iris / Flickr

,

 

Chuck Holton / Flickr

,

 

Flavijus / Flickr
With the recent declarations by medical doctors and other experts that an Ebola outbreak inside the United States may be on the horizon as well as currently being swept under the rug by government organizations such as the CDC, it is now more important than ever to begin assessing your preparedness situation. Because remember, it is smarter to prepare yourself for the potential future and live in reality than to pretend that nothing bad will ever come to you and your family.
1. Boost Your Immunity NOW to Shield Yourself Tomorrow
Hands down the best possible way to prepare yourself for an outbreak of Ebola inside the United States is to start preparing your own immune system. After all, avoiding the actual disease infecting your body is the ultimate answer. Numerous studies, including a 2010 Harvard study, have shown that by activating our natural immunity we can produce mannose-binding lectins that inhibit the Ebola virus. The issue, however, is that our bodies have been suppressed — whether by environment or numerous other factors — where many of us cannot create an adequate amount of these key lectins. The time is now to maximize your immunity!
2. Maintain a Storable Food Supply
The number one issue in an Ebola outbreak simply comes down to food. In the event that the city you live in has a cluster of infections, it's much more risky to equip yourself with protective gear (which we will get into shortly) in order to make a run to the grocery store than to avoid the issue entirely and simply utilize your home food supply. We recommend long lasting emergency preparedness food packs in which we have endorsed for quite some time.
3. Prepare Your Gear
Protective gear is not only cheap in many cases, but it is easy to secure before the massive rush by citizens and medical workers could dry up the supply. Courtesy of Washington Post, here's a great detailed list of top medical supplies with varying brands:
N95 masks (3M 1860 Health Care N95 Particulate Respirator and Surgical Mask, Small Adult, 20/Bx, 3M 8511 Particulate N95 Respirator with Valve, 10-Pack, and 3M 8000 Particle Respirator N95, 30-Pack )

N100 masks (3M Particulate Respirator 8233, N100, Moldex 2730 N100 Respirator Mask with Handy Strap Bx/5 Each, 3M 8233 N100 Particulate Respirator – Case of 20)

Nitrile gloves (Dynarex Black Nitrile Exam Gloves, Heavy-Duty, Powder Free, Large, Box/100, Liberty T2010W Nitrile Industrial Glove, Powder Free, Disposable, 4 mil Thickness, Large, Blue (Box of 100)

SafeTouch Nitrile Exam Gloves, Non Latex, Powder Free, Large, Box/100

Safety goggles with an elastic band to ensure a snug fit (Pyramex V2G Safety Eyewear, Clear Anti-Fog Lens With Black Strap/Temples), DEWALT DPG82-11C Concealer Clear Anti-Fog Dual Mold Safety Goggle, DEWALT DPG82-11C Concealer Clear Anti-Fog Dual Mold Safety Goggle, Neiko 53875B ANSI Z87.1 Anti-Fog Approved Wide-Vision Extra-Soft Lab Safety Goggle

Protective clothing: DuPont TY122S Disposable Elastic Wrist, Bootie & Hood White Tyvek Coverall Suit 1414, Size Large, Sold by the Each, Dupont TY120S L Large Tyvek Coveralls Suit, Sold By Each, DuPont Tyvek TY122S Disposable Coverall with Hood and Boots, Elastic Cuff, White, X-Large (Pack of 25)

Antibacterial cleaners such as disposable wipes, bleach, and spray cleaners

Antibacterial hand sanitizer (Purell Pump Bottle, Original, 8 Ounce (Pack of 12))
4. Inform Yourself
The final and overall most important step in preparedness has to do with information. If you have the knowledge of what's going to happen, then you can work better and more consistently to launch your own strategy for you and your family. As is the case with any important decisions, the more information about your 'enemy' (or a crisis), the more sophisticated of a response you can apply. Stay informed, continue checking out the exclusive tips in the Infowars Underground Insider, and stay informed!