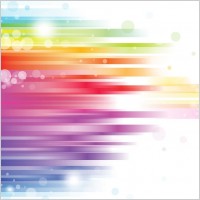 Orthomolecular Medicine News Service, May 4, 2016 
In what is getting to be known as the anti-dietary supplement journal, JAMA Internal Medicine is at it yet again.
The journal recently reported on changes in prescription drug and dietary supplements from 2005 to 2011, with prescription drug use rising from 84.1% to 87.7% and dietary supplements from 51.8% to 63.7% over that time.[1]
The authors were quick to blame the increase that could result in serious side effects (a rise in risk from 8.4% to 15.1%) on the use of fish oil capsules when combined with blood thinners. This could pose bleeding problems.
Fish oil use rose from 4.7% to 18.6% during the study period.
"This is a major public health problem," said the report's lead author in the New York Times.[2] She added that she was stunned to discover that the use of omega-3 fish oil supplements had quadrupled over 5 years (about 1 in 5 Americans now take fish oil capsules) as they can cause bleeding in patients taking blood "thinners" like warfarin (Coumadin). However, there are few case reports and scant evidence.[3,4,5,6]
In fact, EPA (eicosapentaenoic acid), a component of fish oil, reduces arterial calcification (stiffness) induced by vitamin K depletion caused by the drug warfarin.[7] Furthermore, concomitant use of fish oil with blood thinning drugs also is documented to reduce the risk for drug-induced gastrointestinal injury.[8]
With use of blood thinning drugs rising from 32.8% to 43.0%, there certainly would be a massive number of adverse event reports if fish oil pills even resulted in 1% of patients taking blood thinners experiencing a bleeding episode.
JAMA Internal Medicine's bias against dietary supplements
JAMA Internal Medicine published a scathing report on what it called valueless vitamin pills in its headline report published late in 2013 entitled 
"Enough is Enough: Stop Wasting Money On Vitamin and Mineral Supplements,"[9] which prompted this reporter to write a rebuttal entitled: "Vitamins: Enough of 'Enough is Enough'."[10]
JAMA Internal Medicine's most recent report takes a similar swipe at supplements by saying "Despite no evidence of any clinical benefits, dietary supplement use is increasingly common among older adults, with almost a 50% increase in the use of multiple supplements."
Before authors of this nonsense are allowed to go any further with their false claim that there is "no evidence" for the benefits of dietary supplements, let's take a look at the strong need for dietary supplements among senior adults.
Researchers have recently done a meticulous job of documenting the progressive shrinkage (atrophy) of the human brain with advancing age, a process that is slowed by provision of vitamin B12 supplements.[11,12] By the way, the B12 vitamin cure for this problem does not work without co-consumption of fish oil or other excellent sources of omega-3 fatty acids such as walnuts, flax oil, and grass-fed beef.[13]
Brain shrinkage is a universal part of aging. No brain scans or diagnoses are needed before embarking upon a dietary supplement regimen that includes B12 and fish oil. Should one have to wait until brain shrinkage is noted to start taking B vitamins and fish oil? I think not. And why aren't JAMA Internal Medicine editors unanimously urging their physician readers to prescribe fish oil and vitamin B12 for their senior patients?
The real problem: drug induced nutrient depletion
Statin drugs are the most used class of drugs, taken by half of senior Americans. I guess American doctors haven't read the shocking report by investigators in Japan that claims, by virtue of statin drugs' inhibition of vitamin K, coenzyme Q10 and the trace mineral selenium, they hasten heart failure.[14] This makes dupes (a victim of deception) out of every naive statin drug user.
The larger problem is the potential for prescription drugs to deplete essential nutrients from the body, which results in disease substitution rather than disease treatment. Pharmaceutical drugs are notorious for their ability to deplete patients of nutrients, meaning the patient will never get well. There is long-term profit there, and lots of it.
Thanks to the JAMA Internal Medicine report, we can get a rough idea what proportion of medication users are at risk for nutrient depletion because we can compare the data side-by-side. The chart below shows drug use (percent use by subjects in survey) that can be compared with a list of nutrients these drugs deplete and the percent of nutrient usage.
Nearly half of the subjects in the survey took statin drugs and only 3% of those surveyed take coenzyme Q10. That is a lot of people at unnecessary risk. For most individuals, proper doses of vitamins such as vitamins C,D, E, B-complex, and essential nutrients such as magnesium can obviate the need for statins. Nutrients are a far better way to prevent and reverse heart disease.
IN DRUG & DIETARY SUPPLEMENT USAGE 2005-2011
WITH COMPARSION LISTING OF NUTRIENTS DEPLETED BY DRUGS AND
PERCENTAGE WHO SUPPLEMENT WITH THAT NUTRIENT

DRUG

Estimated
Usage
2005-06
Estimated
Usage
2010-11
Nutrients
Depleted

Usage of
Depleted
Nutrient*

Statins


Simvastatin (Zocor)




Atorvastatin (Lipitor)




Pravastatin (Pravachol)




Rosuvastatin (Crestor)




Zetia (ezetimibe)

37.3%




10.3%




13.8%




2.8%




1.1%




5.6%

50.1%




22.5%




9.7%




4.9%




4.9%




4.6%

Coenzyme Q10




Vitamin K




Selenium

3.0%




Nil




Nil

Beta blockers


Atenolol




Metaprolol




Carvedilol (Coreg)

27.1%




9.5%




11.7%




2.3%

31.2%




8.5%




14.9%




4.5%

Coenzyme Q10

3.0%

ACE inhibitors


Lisinopril

24.5%




12.9%

30.4%




19.9%

Zinc

1.5%

Angiotensin
antagonist


(Diovan, Valsartan)

13.5%

13.2%

Potassium




Magnesium




Zinc

8.5%




2.9%




1.5%

Calcium blockers


Norvasc

17.8% 




8.5%

19.5%




13.4%

Potassium

8.5%

Anti-diabetic drugs


Non-sulfonylureas




Metformin

8.5

9.3%

7.9

12.6%

Vitamin B12

9.8-34.9%

Antiplatelet (blood thinners)


Clopidogrel (Plavix)




Warfarin (Coumadin)

32.8




4.5%




5.3%

43.0




7.1%




6.4%

Vitamin K

Nil

Acid blockers


(proton pump inhibitors)




Omeprazole (Prilosec)

15.7%

8.2%

18.5%

14.2%

Vitamin B12




Folic acid B9




Iron




Zinc




Calcium




Vitamin C




Vitamin D

9.8%




4.2%




1.8%




1.5%




24.1%




9.5%




15.6%

Anti-inflammatory


NSAIDS




Acetaminophen (Tylenol)




Naproxen (Aleve)

10.1%

8.1%




3.5%

13.7%

8.7%




4.7%

Vitamin B6




Folic acid




Iron




Vitamin C

9.8%




4.2%




1.8%




9.5%

Aspirin

30.3%

40.4%

Iron




Vitamin C




Folic acid

1.8%




9.5%




4.2%

Diuretics


Thiazide




Furosemide

36.9%




17.1%




7.3%

47.6%




19.3%




8.2%

Potassium




Magnesium




Thiamin B1

8.5%




2.9%




9.8%

Changes in Prescription and Over-the-Counter Medication and Dietary Supplement Use Among Older Adults in the United States, 2005 vs 2011. 

JAMA Internal Medicine

 April 1, 2016.

* not counting multivitamins
(Many other articles by journalist and radio host Bill Sardi will be found at his educational website,http://knowledgeofhealth.com . Copyright (c) 2016 Bill Sardi; permission given for exclusive use by Orthomolecular Medicine News Service.)
References:
Jernerén F, Elshorbagy AK, Oulhaj A et al. Brain atrophy in cognitively impaired elderly: the importance of long-chain ?-3 fatty acids and B vitamin status in a randomized controlled trial. Am J Clin Nutr. 2015 Jul;102:215-221. doi: 10.3945/ajcn.114.103283.  http://www.ncbi.nlm.nih.gov/pubmed/25877495
Okuyama H, Langsjoen PH, Hamazaki T et al. Statins stimulate atherosclerosis and heart failure: pharmacological mechanisms. Expert Rev Clin Pharmacol. 2015 Mar;8:189-199. doi: 10.1586/17512433.2015.1011125. http://www.ncbi.nlm.nih.gov/pubmed/25655639

Roberts H, Hickey S. The Vitamin Cure for Heart Disease: How to Prevent and Treat Heart Disease Using Nutrition and Vitamin Supplementation. Basic Health Pub. (2011) ISBN-13: 978-1591202646
   16. Levy TE. Primal Panacea. Medfox Pub. (2011) ISBN-13: 978-0983772804 Reviewed at       https://www.thenhf.com/book-review-primal-panacea/
Nutritional Medicine is Orthomolecular Medicine
Orthomolecular medicine uses safe, effective nutritional therapy to fight illness. For more information: http://www.orthomolecular.org
Find a Doctor
To locate an orthomolecular physician near you: http://orthomolecular.org/resources/omns/v06n09.shtml
The peer-reviewed Orthomolecular Medicine News Service is a non-profit and non-commercial informational resource.
Editorial Review Board:
Ian Brighthope, M.D. (Australia) 
Ralph K. Campbell, M.D. (USA) 
Carolyn Dean, M.D., N.D. (USA) 
Damien Downing, M.D. (United Kingdom) 
Michael Ellis, M.D. (Australia) 
Martin P. Gallagher, M.D., D.C. (USA) 
Michael J. Gonzalez, N.M.D., D.Sc., Ph.D. (Puerto Rico) 
William B. Grant, Ph.D. (USA) 
Ron Hunninghake, M.D. (USA) 
Michael Janson, M.D. (USA) 
Robert E. Jenkins, D.C. (USA) 
Bo H. Jonsson, M.D., Ph.D. (Sweden) 
Peter H. Lauda, M.D. (Austria) 
Thomas Levy, M.D., J.D. (USA) 
Stuart Lindsey, Pharm.D. (USA) 
Joseph Mercola, D.O. (USA) 
Jorge R. Miranda-Massari, Pharm.D. (Puerto Rico) 
Karin Munsterhjelm-Ahumada, M.D. (Finland) 
W. Todd Penberthy, Ph.D. (USA) 
Jeffrey A. Ruterbusch, D.O. (USA) 
Gert E. Schuitemaker, Ph.D. (Netherlands) 
Jagan Nathan Vamanan, M.D. (India) 
Ken Walker, M.D. (Canada) 
Atsuo Yanagisawa, M.D., Ph.D. (Japan)
Robert G. Smith, Ph.D. (USA), Assistant Editor 
Helen Saul Case, M.S. (USA), Assistant Editor 
Michael S. Stewart, B.Sc.C.S. (USA), Technology Editor
Andrew W. Saul, Ph.D. (USA), Editor and contact person. Email: drsaul@doctoryourself.com This is a comments-only address; OMNS is unable to respond to individual reader emails. However, readers are encouraged to write in with their viewpoints. Reader comments become the property of OMNS and may or may not be used for publication.
Click here to see a web copy of this news release:
http://orthomolecular.activehosted.com/p_v.php?l=1&c=39&m=43&s=9f5583feca968301ed1d6987d0b6c4cf
OMNS free subscription link: http://orthomolecular.org/subscribe.html 
OMNS archive link: http://orthomolecular.org/resources/omns/index.shtml