'Big data' promotes new insights,igniting innovation and competitive success
2 September, 2015 –
"A combination of great data and strong analytics delivers powerful insights, enabling companies to deliver against current and predicted customer demands and preferences," says Tim Trumper, Director of Quantium, a leading Australian data and analytics company.
Tim Trumper will uncover the shifts in 'big data' and what it can do for organisations, at ASMI's annual conference on 11 November, 2015. In his presentation Tim Trumper will explore trends driving migration to use of 'big data' to enable better decision making; what role 'big data' plays in the 'go-to-market' mix, and performance expectations (what 'big data' can and can't do).
According to Trumper: "Every company needs a data strategy for attack and defence. Innovation and competitive advantage can be achieved with the rapid adoption of large-scale data sets.
"Applying the appropriate techniques to data can be the source of new insights into consumer needs, and an accurate basis for defining strategies to improve both customer engagement and business results.
"Great competitive insights can be gained from applying 'big data' to three key questions:
How is price impacting our customers?

What are the primary drivers of adoption and defection for my customers?

What is the most profitable use of incremental capital?
"Best-practice directors excel at asking the questions which help to understand and shape the future of their organisations.
"Data is too important to be left to the data department. It needs a seat at the board table," he added.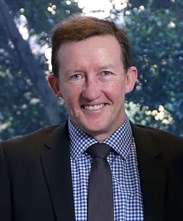 Tim Trumper 
Tim Trumper is an experienced CEO and Non-Executive Director, with 25 years in high-performance companies in a range of categories including: Big Data, Internet, E-commerce, Financial Services and Media
Tim is a Board Advisor to Quantium, Australia's leading data and analytics company, and a Director of the NRMA, and holds interests in several high growth innovative companies. He has an absolute passion for data driven strategy.
He has worked in and with leading global and Australian organisations including PBL (Publishing & Broadcasting Ltd), Time Warner and Microsoft.
To sponsor Tim Trumper's presentation at the ASMI Conference please click here.
ASMI 2015 CONFERENCE EVENT DETAILS:
When: Wednesday 11 November 2015. Registration and coffee at 10 am
Where: Waterview Convention Centre, Sydney Olympic Park, Homebush, Sydney
Who: Delegates from all sectors of the non-prescription medicines industry are encouraged to attend
How: To register online click here
Contact: Claire Johnson, ASMI Member Events and Services Associate
02 9922 5111 | claire@asmi.com.au