ASMI announces new Chairperson
28 January 2016 –

The Australian Self Medication Industry (ASMI) today announced industry veteran, Lindsay Forrest, as its new Chairperson.
 
ASMI Chief Executive Officer, Deon Schoombie, congratulated and welcomed Lindsay Forrest.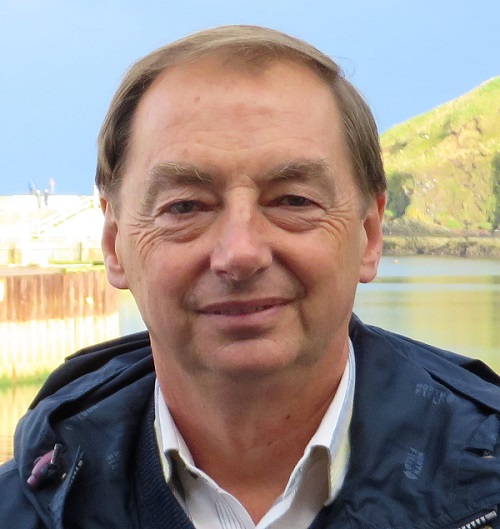 "Lindsay has a long and distinguished history in the consumer healthcare products industry and is a recognised industry leader.
"Lindsay's extensive experience in sales, marketing, general management, regional multi-country management and global strategy gives him unique insights into the exciting opportunities and challenging issue facing the industry.
"I would also like to congratulate and welcome Paul Rose (Pfizer) as Vice Chairperson and James Jones (Takeda) as Secretary.
"I sincerely thank outgoing ASMI President Mark Sargent for his leadership and immense contribution to ASMI and the industry.
Mark is a strong champion for the sector and has led ASMI's advocacy on critical industry issues.
"This is an exciting time for the industry as we drive regulatory reform to enhance consumer access to medicines and promote the integration of self care into national health policy.
I am greatly looking forward to working with ASMI's Board in 2016," he added.


ASMI supports voluntary country of origin labelling for therapeutic goods
1 February 2016 –
In its submission to the consultation on the Regulation Impact Statement (RIS) for country of origin labelling, the Australian Self Medication Industry (ASMI) advocated for voluntary country of origin labelling for therapeutic goods.
Steve Scarff, ASMI Regulatory and Scientific Affairs Director said:
"ASMI supports sponsors who wish to include a country of origin statement on therapeutic goods labels.
"However, inclusion of the statement, graphics or visual representations should not be mandated because all therapeutic goods are already highly regulated for safety and quality and all are manufactured in sites that have been approved by the Therapeutic Goods Administration (TGA) – including overseas sites.
"Further, ASMI supports the removal of the "50 per cent or more of total costs" element from the safe harbour defence since it will make the process simpler and will align with international practice.
"ASMI supports education, awareness-raising activities and guidance materials for industry and for consumers.
Given the lack of therapeutic goods examples in current and proposed guidance materials, ASMI proposes the Australian Competition and Consumer Commission (ACCC) and industry develop them.
"ASMI would welcome the opportunity to collaborate with the ACCC to develop guidance materials," he added