The landscape of pharmacy, until very recent times, has lacked affirmation and direction.
The latest television advertisement developed by the PGA exhorts the general public to "ask more" about what their pharmacy provides, and then has the walls of the pharmacy open out in the form of a cross, each arm of the cross suggesting a professional service to enquire about.
Full marks to the PGA for communicating a structure with a strong pharmacy message.
We have the message of "ask more", tied to the formation of a gold cross as the pharmacy walls fold out (the logo for the PGA) and clinical suggestions for the target audience to ask about.
Hopefully, when an ask re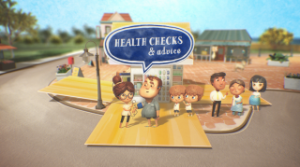 sponse is made in a pharmacy, there will be a competent person at the pharmacy to answer the question with depth and authority – not one who keeps looking over their shoulder at the prescriptions mounting up and not engaging the patient appropriately.
That person should be a pharmacist with the time to consider a potential patient "ask" possibly introduced to the enquirer by an alert pharmacy assistant, trained to recognise a patient (as distinct from a customer) and who can provide an appropriate pharmacist "match".
Sometimes in the development of a business or professional practice, there is a need to treat a level of expenditure as an investment rather than as a cost.
Once that particular market segment is revenue-producing its cost structure can be considered and appropriate budget metrics developed, but until suitable maturity has been reached, it must definitely be viewed as an investment to be written off against future income.
Pharmacies that do not hold this view are doomed to remain supply-side pharmacies tied to a discount model that will always experience market pressure.
The primary advantage that pharmacy has always had is its specialist knowledge and its generally easy-going method of being able to deliver that information to a patient.
Reflecting more on the above issues, it is time to contain the expenses surrounding dispensing, possibly through automation and elimination of the dispensing pharmacist, (except for the final check of a prescription).
Yes, tight budgets in this domain but experimentation and investment in clinical services, including designating space(s) for clinical services and appropriate signage as the first steps.
Eliminating pharmacists from a pharmacy without a clear indication of where you are heading would seem to be inappropriate policy if it is seen just as reducing costs.

One aspect of the current "Ask" campaign is the fact that it is really a very old message going through a repeat cycle.
There is nothing wrong with this because the familiar message will reach across all age groups and maintains a format that spans nearly 200 years.
A lot of current pharmacists might remember the "Ask your family chemist – he knows!" campaign from the 1960's, which was a very famous and highly successful campaign engineered by the PGA. That is, until the Australian Medical Association complained because, as they argued, pharmacists don't know everything.
Rather than fight the issue politically, the PGA chose to withdraw their campaign and choose a time that would be more advantageous and appropriate to re-engage.
That time should have been closer to the original event, but in particular, around the year 2000 when it was becoming obvious that the PBS life cycle was on a downwards trend.
Instead, PGA leadership chose to invest and develop in supply-side pharmacy – an investment that could only eventuate in one outcome – and that was commoditisation.
That outcome was achieved, but attracted and encouraged the Colesworths and the warehouse pharmacies.
They were attracted, because those pharmacies were more easily integrated within their existing models of business compared to traditional formats.
The PGA certainly had poor strategy from 2000 until recent times, and actively opposed investment in clinical services, much to the detriment of the members they purported to represent.
Today's pharmacists were originally called "chemists and druggists".
They were never called apothecaries as is commonly thought, – this was a separate, competing profession that went on to form the foundations of general practice. Apothecaries could prescribe, make up and dispense medicines, which meant they saw the chemists and druggists as a threat to their livelihood.
They attempted to remove pharmacists' powers to make up medicines in the early 1800s, without any success.
This attack on their role made it important for pharmacists to get the word out to the public.
Nothing has changed over time, but it is time for pharmacists collectively to unite and create an effective boundary to separate the doctor's turf from that of a pharmacist.
Time for the gloves to come off!
In the UK the Pharmaceutical Society was established in 1841 by a group of chemists and druggists, and was granted royal status just two years later.
It focused on engaging with pharmacists and promoting the profession.
The people who were engaged in PR were the leaders of pharmacy themselves, and as time went by, their messages became about persuading the public that pharmacy was a good place to go for treatment.
This messaging formed the basis of the 'Ask Your Pharmacist' campaigns, which started running in the late 1800s, so our evolution has not progressed much in terms of depth and breadth of professional action and public communication.
However, it does illustrate the power of the slogan over such a long period and is proving to be just as valid with the current PGA campaign that is unfolding.

Pfizer in the UK developed a pharmacy survey that was published in December 2013.
The survey found that pharmacy was stuck in an "image rut".
While the sector was increasingly taking on a broader role beyond dispensing, this activity was yet to filter down to public awareness.
In fact, more than half of patients are unaware pharmacists offer healthy living advice (a major UK pharmacy health initiative) and a third don't realise pharmacists can review medicines.
Australian pharmacy originally inherited its delivery model from its British origins and despite our envy of UK progress and government support for professional services, they are having the identical problems that are facing Australian pharmacists currently.
It's hardly a glowing reference for the profession's promotional prowess.
As patients continue to think only of the dispensing function, pharmacists would be excused for wondering whether their public image has evolved much since the days of the Victorian chemist.
But, even if their success is up for debate, pharmacy's promotional tactics have changed beyond recognition over this time – from rudimentary advertising in shop windows to a diverse multimedia presence.
Despite its acknowledged faults pharmacy communication in the UK has matured at a faster rate than it has here in Australia to the extent that insight has crystallised down to a universal truth:
"You have to have a message that matches the experience of patients."
This particular insight shines a light on so many pharmacy experiences I have noted but not fully understood.
For example, pharmacists have one of the highest trust levels compared to other professions, sharing any of the first three results in any poll with nursing or medicine.
Yet in one of the very few studies undertaken, comparing clinical service delivery of pharmacy compared to others, showed trust level dropped noticeably with patients.
This translated within a pharmacy as a patient showing reluctance to enter an enclosed room to have a clinical conversation.
This because of the limited experience of that patient, fixated as pharmacists being associated only with dispensing and free knowledge transfers involved with that dispensing.
"You have to have a message that matches the experience of patients" is something that is now indelibly imprinted on my brain.
Engaging patients in new experiences involves a whole of pharmacy support so that the public do not get mixed messages, and campaigns built around new experiences must illustrate their connection to the experiences the public already know and understand.
It is logical that clinical services be promoted initially as an extension of a dispensing service. As this becomes accepted, independent marketing of expanded services would then be more readily accepted,
Home Medicines Reviews already fits this category so we are part of the way along to independent activities.
Admittedly, there is some way to go before pharmacy's message is fully accepted by the public. It may take time but, if the profession keeps targeting the right people with the right message through the right medium, it should be able to communicate its evolving role and show it has come on leaps and bounds since the days of the chemists and druggists.
The PGA must now deliver for its members by creating a clear sanction and endorsement for clinical services, which means a whole-of-pharmacy endorsement.
There is sense in a single "chair" representing all of pharmacy, but only if it can stick to a negotiated brief with each of the pharmacy interests involved.
If not, separating the negotiating for special interests is the only alternative, leaving those interests with the freedom to negotiate independently, or tie in with a stronger lobby group with the strength to deliver.
The PGA is the key to its own eventual success that will guarantee a future for its members. Failure to embrace a "whole-of-pharmacy" attitude will divide pharmacists instead of rallying to a common cause.
The "common cause" is what the PGA is calling for, but it may have a different view as to its shape and appearance compared to other invested interests.
Negotiating with government is taking on a different aspect as savings within PBS are returned for clinical services.
Pharmacists as independent contractors need to be embraced along with employed pharmacists, rather than be competed against. This attitude was the one that broke Primary Care Trusts in the UK because the commissioners for clinical services were basically doctors not willing to share work they believed they could do themselves.
They competed against pharmacists (their ingrained traditional response) instead of collaborating to expand the market for services.
That word "collaboration" is appearing in media reports more frequently between doctor organisations and pharmacy.
Doctors in Australia will still traditionally fight to marginalise pharmacy, but eventually a compromise will be reached and that will be called "collaboration".
Some pharmacists may elect to join the doctor lobby to be able to practice to the level they seek. This may simply be a change in title to "pharmacologist" to become accepted and represented within the medical fold.
The jigsaw pieces keep breaking apart and reforming, but most pharmacists would prefer to see all the pieces together under "brand pharmacy" with a unified message to the public.
Then we can all succeed.