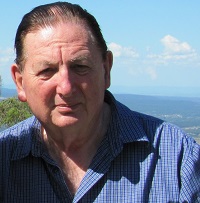 As pharmacists and coalface health practitioners we accumulate a lot of knowledge that other health practitioners do not have access to.
This is because we are the only health profession that does not require a payment from a patient to access our physical pharmacy space.
In addition, pharmacy culture has always allowed pro bono professional services that have always been valued by the community at large.
The patients that pharmacists have through ongoing and constant communications, means that pharmacists are well and truly "in touch" with patient needs.
The introduction of new regulations surrounding the sale of low dose codeine products has been seized upon as an opportunity for the Australian Medical Association to defame and denigrate pharmacy proposed solutions to minimise the impact on patients as access becomes more limited and more expensive because supply will only be possible by doctor prescriptions.
Exaggerated estimates of patient deaths have been promoted by the AMA, initially at 100 per year, and now creeping up to 150 per year in mainstream media reports.
Evidence from credible pharmacy sources indicate that this figure is closer to 25 per year and the majority of deaths are associated with multiple prescribing of other drugs in combination with high dose prescription codeine.
It would appear that the AMA is trying to deflect the issue of codeine deaths as being the result of pharmacy sales of low dose codeine rather than from doctor prescribing.
This is inappropriate, misleading and unethical.
Consumer confidence erodes with this type of public disinformation and that creates other issues as consumers react to the aggravation of their very real pain problems.
They become frustrated as they stockpile codeine products before they disappear from pharmacy shelves and then vent their anger on pharmacy staff when confronted with the reality of unavailability of product.
Some consumers then turn to the black market for supply with the remainder seeking an alternative product or if financially able, visit their doctor.
Already, some pharmacists have been receiving doctor prescriptions for bulk inappropriate quantities of codeine products illustrating that the new regulations are falling apart at their inception.
One doctor has had the honesty to speak out against the AMA and the change in codeine regulation.
His name is Dr David Caldicott, an emergency doctor practicing in Canberra.
He made recent statements to Fairfax media and they reported:
"Dr Caldicott said while codeine was not an ideal drug, there was no clear plan to provide alternatives for regular users of over-the-counter codeine.
"I don't expect the withdrawal of codeine from the market will be without its unintended consequences," he said
Dr Caldicott said Australia's treatment of pain has been largely under the influence of the pharmaceutical industry
He said US states that introduced medicinal cannabis for pain relief saw drops in the prescribing of opioids and their associated deaths and overdoses.
"Patients are taking themselves off the opioids and the benzos because they are getting the same effect from a product that is far safer," Dr Caldicott said.
He said the fentanyl crisis in the US – when people turned to the drug when other opioids became harder to access – provided some insight into what could happen when access to a drug was suddenly cut off
He said he was concerned that making access to codeine or other opiates harder, Australians will also find a way to replace their opiates.
Dr Caldicott said it was not clear what a treating doctor should do when presented with a patient wanting to access codeine.
"People say this is a great initiative, but I see it as the medical profession commencing its atonement for a tremendous error of over-prescribing," he said.
"But the pain is real and other alternatives have to be made available to address this issue.
"It's just a little bit bizarre the most obvious intervention we could make is medicinal cannabis, which pretty much every country across the world is doing, but we are still dithering with it."
Dr Caldicott is also a "coalface" health practitioner and I repeat his most indicative statement regarding codeine restriction:
"People say this is a great initiative, but I see it as the medical profession commencing its atonement for a tremendous error of over-prescribing,"
And that exposes the AMA strategy of trying to blame low dose codeine sold in pharmacies as the primary cause of codeine problems.
David Caldicott represents an opportunity for professional pharmacy collaboration in that he has developed a formal education course for health professionals in the use of medical cannabis.
To date he has not received much in the way of official support and recognition for his education resource, so there is a genuine opportunity for pharmacy leadership to fill that gap in collaboration with him.
i2P has been providing an information resource for medical cannabis for some time  (see regular column "Understanding Medical Cannabis") and also promotes the idea that an OTC version of medical cannabis should be available to consumers under Schedule 3.
What we also suggest is that pharmacy leaders now promote medical cannabis as a sensible replacement for codeine because it is effective for chronic pain and there has never been a recorded death ever, because of its low toxicity.
Nor is it addictive, contrary to its perceived reputation.
In fact US experience, where medically induced addiction for opioids has reached an epidemic out-of-control emergency, medical cannabis has been successfully used to treat addicted patients and as well, reduce all pain drug dependencies.
A sensible regulation change would involve:
* Allowing the cultivation of cannabis for personal use.
This would offset problems of manufacturer shortages and high prices that would flow on from product shortages.
* providing amnesty to existing cannabis growers now classified as illegal, subject to developing a reasonable compliance regime.
* provide government grants to develop an Australian Schedule 3 product.
   It is now two years since medical cannabis has been legalised, but there is not any Australian manufactured product available in the marketplace. You can find more info on getting CBD treats for your dog here as some researches show that it keeps them in a better mood. And if you need cbd products, you can always purchase online from reliable sites like https://amuse.com/california/san-francisco.
* Reschedule THC in concentrations of 5% or less as Schedule 3 and CBD any strength as Schedule 3.
* develop new police roadside drug tests to decriminalise THC blood concentration under a certain limit.
Currently there is no quantitative level determined for THC (like alcohol) and the test can measure trace levels that do not impair driver concentration in any way.
* promote pharmacy location rules as a guarantee of availability of medical cannabis and patient education.
* Register cannabis patients (instead of prescribing doctors) and issue them with a cannabis ID card that exempts the patient from prosecution in instances of possession and driving a vehicle. You can personalise your lanyards for all your ID cards here.
Pharmacy leaders should refocus their advocacy from codeine to medical cannabis by advocating for better patient benefit.
Medical cannabis has many advantages over codeine and would represent a contribution to many other patient health issues.
Political support appears to be available from Liberal Democrats Senator David Leyonhjelm, who has also called on the Federal Government to smooth the way for Australians suffering chronic pain to access medicinal cannabis, slamming the current system as "onerous" and snared with red tape.
"With prescription-only rules for codeine coming into effect today, it has now become a matter of urgency that seriously ill patients obtain access to an effective and safe alternative," Senator Leyonhjelm says.
i2P has promoted medical cannabis to pharmacists as an opportunity that would expand pharmacist professional services and engage compounding skills in the advice and preparation of different concentrations of cannabinoids matched to various medical conditions, as well as new opportunities for patient health literacy.
It also represents an opportunity to invest in the supply chain, growing and manufacture of medical cannabis because demand will be forever high and shortage of product will become a chronic issue.
It is already a major global issue.
The latter type of investment by pharmacists will help to maintain the supply through community pharmacy.
The current regulatory constraints on medical cannabis exist because of political bias, uneducated public perception and confusion generated by global drug companies that know medical cannabis will reduce sales of patented medicines.
Apart from obvious consumer health benefits, medical cannabis represents an enormous opportunity for government to reduce the PBS annual expenditure.
Politician conflict of interest issues appear to be behind the poor regulation of medical cannabis.
This must be removed!