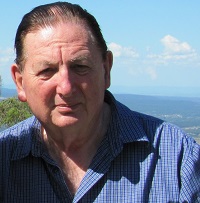 For some time we have seen media references portraying GP's as overworked, becoming more stressed and now being underpaid due to the freezing of Medicare rebates.
It seems GP's have now been put on the same treadmill as pharmacists.
Welcome to the real world that we pharmacists already inhabit!
But what is not identified within the daily mix of both professions is that the patient becomes "squeezed" in the daily grind where professions struggle to provide a decent professional service to patients.
Pharmacists were the most severely impacted of the two professions because they were the easier target to pursue.
Because the process was a slow one, pharmacists adapted to each extra "grind" and became more productive.
This only encouraged government to "grind" further, thus stripping away every dollar saved through being productive – money that should have been retained by community pharmacies for the development of pharmacy care services.
2012 saw the end of a pharmacy business cycle, and it was a rough one because there was a minimal cushioning effect that should have been in place had the government not imposed such a ruthless series of changes that impacted on the bottom line of pharmacy – and is still continuing.
The product life cycle of the PBS also reached the last segment of its lifespan during 2012 and is now a commoditised product driven totally by price – more suited to a supermarket model where it may well have its next home.
That pharmacists have become demoralised is quite apparent by those who have openly stated they will sell out for the best offer, take the money and run.
These pharmacists, while being successful to this point in time, have never really looked into the future and have preferred to do it the lazy way by simply following the direction of lacklustre pharmacy leaders.
You will probably find a large number of you in offshore locations, attending expensive conferences and paying for the event through mortgaging future cash flow – money that should be accumulated for survival expenses through the creation of buffers to build system solutions on a progressive basis.
What has gone relatively unnoticed in pharmacy and GP-land is the fact that the patients common to both professions, have now become a casualty due to "collateral damage".
Unpaid, stressed, and confused, patients are the health care system's free labour.
All the triage services provided by GP or pharmacy staff have all but disappeared, leaving the responsibility on the patient's shoulders in the rush to shave costs.
This is particularly evident in the GP area as government policies begin to bite a little harder.
I recently came across one of these affected patients who was quite articulate on the subject over the Internet, and her comments are well worth noting.
"I have spent the past year of my life managing a chronic foot injury.
My left foot started hurting after a run last May, and, well, it never really stopped.
At best, the injury lies dormant for a few weeks, barely bothering me.
At worst, it can cause intense pain to walk my dog down the block.
So I've spent the past year in doctors' offices, in MRI scanners, and in late-night Google search sessions trying to understand what went wrong and how to fix it."
Note the "take home" clues from just that single paragraph.
This person is an intelligent media professional, probably in the demographic 25-35 years old, has not succeeded in being referred to the right health modality because foot injuries may be related to other conditions (diabetes, spinal injury, brain inflammation – just to name a few).
And she has probably irritated her GP by taking reams of Google print-outs that are beyond the knowledge level of that GP who has done no active research on the subject which limits the choice of what referral to make.
And the final note is that the word "pharmacist" is not mentioned – but would she have fared any better?
She goes on to rationalise that it is the considerable burden our fragmented system puts on patients to coordinate their own care.
"Every three months, I just know I'm going to lose a few days of my life"
I'm not talking about the work of managing one's health, the work that diabetics do to monitor their blood sugar or the healthy eating choices a doctor might recommend for an overweight patient.
This can be a significant burden in its own right.
What I didn't understand was the burden patient's face in managing the health care system: a massive web of doctors, insurers, pharmacies, and other siloed actors that seem intent on not talking with one another.
That unenviable task gets left to the patient, the secret glue that holds the system together."
What she identifies in the above is something we have all become progressively aware of and that is the patient, using their own "shoe leather" is bounced from one provider to the other with the minimal amount of information to make contact with a new provider and no "smoothing" of the way (formerly known as "care").
Providing triage and advocacy with care, is definitely a service pharmacists can provide, and in fact used to provide pre-PBS days.
I would estimate that this type of service would be overwhelmingly supported in a pharmacy environment.
It is the type of service that would be least supported by government funding, but once identified and quantified as to cost, could attract patient subsidy by government.
It could well form up as the major pharmacy pathway for patient engagement.
"For me, this feels like a part-time job where the pay is lousy, the hours inconvenient, and the stakes incredibly high.
It's up to me to ferry medical records between different providers, to track down a pharmacy that can fill my prescription, and to talk to my insurance when a treatment gets denied to find out why.
I'm not alone."
This patient has met many others endlessly waiting in doctor surgeries of hospital ED rooms squandering another resource that is precious to them – their own personal time needed to organise households or do basic research for the job that they hold.
Being time-poor just adds to the total stress.
And there are ways of creating systems within pharmacy to alleviate stress for all participants.
Another patient is described and he is a hospital doctor.
"This second patient has a condition called ulcerative colitis. Every three months, he has to refill his medications — and every time, it requires him to be the middleman between his doctor and his pharmacy.
Basically he calls the pharmacy, and tells them he is out of medication, and sometimes they'll call his doctor for a prescription, and sometimes they won't.
So I call the doctor's office to say, 'Hey, I'm out of meds, either the pharmacy will call you or you need to call them.'
He almost always runs out of his medication early and ends up rationing pills because something goes wrong — a lab test goes missing, a prescription doesn't get transferred.
And he's a physician. What about the rest of us?
The medical system was once affordable, but that is rapidly changing.
That medicine can be costly is no shock to pretty much anyone who has visited a doctor.
But medicine demands another scarce resource from patients, and that is their time. The time it takes to check in on the status of a prescription, to wait for a doctor, to take time away from work to sit on hold and hope that, at some point, someone will pick up the phone."
Surely there is a solution to this that can unify a majority of patient prescription needs to smooth out the bumps?
We have been talking about continuation for patient medications for so long now that you might think that with good leadership the problem might have been resolved a lot earlier.
Not so, but we are reassured again that this solution is not "too far away".
What's wrong with a pharmacy owner being able to create continuity of supply, if a protocol is in place?
What's wrong with a clinical pharmacist without pecuniary interest in any pharmacy being given prescribing rights, with appropriate safeguards to ensure the patient is evaluated and checks in with their GP at a given time?
These are long-standing problems that chew into all of our precious time resources and create extra costs with GP's as well as pharmacy practices.
The now chronically sore-footed patient continues.
"Through my own research I found that the system has a term for my part-time job: the "health care foot print. It is a "major blind spot" of medicine — and right now I'm stuck in it.
My stressful quest to get a prescription filled is a story about what happened the last time I needed to fill a prescription.
The doctor handed me a non-PBS prescription. It was for a topical anti-inflammatory medication that my doctor hoped would fix my problem by reducing swelling in a joint.
I wanted to fill it promptly because my doctor said I'd need to bring the medicine with me to my first physical therapy appointment — the sooner I could get the medication, the sooner I could start treatment and (fingers crossed) the sooner I could return to running.
I cycled to the nearest pharmacy, and was informed that their pharmacy didn't carry this medication. I tried a larger pharmacy about 2 km away; no luck. I was now late for dinner.
I cried because I was trying my best, and I really wanted to run again, but I felt like the health care system had bested me
I woke up the next morning. I called another pharmacy, and they too did not carry the medication.
I checked my health fund, and I learned that they don't cover this medication so I couldn't use the mail-order pharmacy because I was short on funds and it was expensive.
I emailed my doctor's receptionist at 8:28 am to ask what I should do. I searched for the medication online; none seemed willing to supply this particular medication.
I sat at my kitchen table crying out of frustration. I cried because I was trying my best, and I really wanted to run again, but I felt like the health care system had bested me. I cried because nobody else — not my doctors, not the pharmacists — really seemed to care.
It was 9:14 am, and I was late to work.
I got an email from a receptionist in my doctor's office at 5:05 pm.
The doctor never should have given me the prescription in the first place.
The medication I needed would have to be ordered by their office through a specialty pharmacy. I should expect to hear from them in a few days.
'I'm sorry this was not explained at the appointment,' the email said.
But then I got another email, from a different receptionist.
She didn't mention anything about the specialty pharmacy but asked if I wanted help filling the prescription.
I sent her two emails back. She never responded.
The issue was resolved three days later when I got a call from the specialty pharmacy, asking where to deliver the medication.
On its own, this is a relatively small inconvenience.
Just writing out the details feels silly, almost self-indulgent.
At the same time, it took about an hour out of my workday.
When I didn't know how I'd get the medication, I was stressed and unable to focus.
I felt like nobody else really cared about whether I got the prescribed treatment."
Now this is not a frail-aged patient, but someone who is young enough to be able to run and maintain active physical fitness.
The time taken to resolve her medical condition has taken the edge off the peak level she had reached.
With the relentless number of ageing patients increasing, it is the issues noted by the patient above that will cause the collapse of the entire system and increase its overall cost.
What is also described in this article is the current state of the "Patient-centred home", yet to come into reality here in Australia, but already a failure in the US.
They are well on the way to delivering the "Patient-centred neighbourhood" already discussed in earlier i2P articles and that model seems to work.
But to make it work efficiently requires a true collaboration between all of the health professions and there are dark forces mobilising against collaboration.
i2P will be reporting on these issues over the following months.
But keep in mind that collaboration will only occur with a distinct and positive change in the culture of all the health professions, and it will be the GP side of the equation that will require the biggest adjustment.
And there is much that can be done through the invention of patient controlled systems that can be introduced in an overall system embracing triage, advocacy and care (Let's give it a name now so that it can evolve – the TAC system of patient engagement – delivered through collaboration).
And from this year onwards most community pharmacies will have to stabilise their dispensary costs by introducing robotic dispensing equipment, releasing about 90 percent of a pharmacist's time and 100 percent of a clinical assistant's time.
Invest this surplus capacity wisely.
Do not discard it but redirect it towards a TAC system.
It will engage patients, create collaborations and most of all, will concentrate patients within your pharmacy.
Make sure they are recognised by registering them in your patient system and cultivate them by maintaining a continuous dialogue that is designed just for them.
Then watch the bottom line grow and your professional life will again bloom to an enjoyable level.