A glimmer of hope has begun to emerge for those clinical pharmacists who would like to work in a GP environment engaging with patients, GP's and other health professionals in a practice setting.
On the 24th August, the PSA organised a forum on "Pharmacists in General Practice" and had as a keynote speaker, UK pharmacist Ravi Sharma to outline his personal experiences in working within this role in the UK.
Ravi was sponsored jointly by PSA and the Australian Pharmacy Council.
This event was followed by a second that was staged in Canberra on August 25th by the Australian Pharmacy Council which held its 2015 Colloquium around the theme "The cake is Baked! – The Secret Ingredient: can we turn up the heat on experiential education".
The event bought together a variety of delegates from Australia and New Zealand as well as a number of online participants via web cast and social media.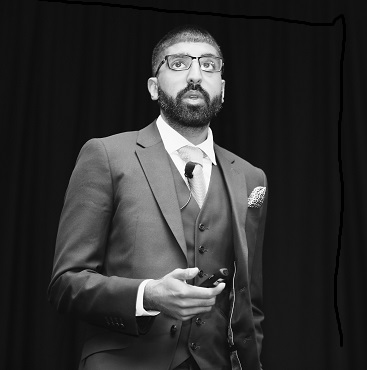 To date, except for a handful of people who are already involved as Practice Pharmacists, not a lot of detail or significance has been published about these two recent events.
Most attendees that I have had discussion with were very positive, mainly because the discussion did not centre on turf arguments.
Perhaps it did not resonate immediately with community pharmacists who look to find their primary income in community pharmacies.
Maybe a bit more resonance with hospital pharmacists who are more attuned to clinical experiences and may see the GP practice environment as more suited to their training and skills.
I2P has kept a watching brief on this activity in New Zealand and the US and generally, the experiences in those countries has not been enthusiatic with pharmacists tending to be treated as a convenience rather than as health professionals of equal status.
Always the difficulty in being paid.
I personally view the PSA and Australian Pharmacy Council initiative in sponsoring Ravi Sharma to deliver his experiences from real life activity as a major leadership move – to build up the clinical service "core" in pharmacy that has been neglected for so long.
The fact that at least two Australian leadership organisations are collaborating in this activity will give most pharmacists some "heart", and the hope that other organisations will also contribute to a similar collaboration.
In the background, Sussan Ley (Minister for Health) seems to be making a genuine effort to reorganise the health system and its funding, with a particular emphasis on primary health care.
So this is the right time for pharmacy leaders to step forward with a pharmacy plan that involves unanimous approval by all of pharmacy that government can understand and recognise as being economical and efficient.
The GP sector is an important sector in the delivery of primary health care.
So is the community pharmacy sector which has been a significant contributor since the First Fleet.
The opportunity now exists for the development of a system where community pharmacy formally identify and treat a range of minor ailments and monitoring chronic illness, leaving the more complex ailments to the GP.
This would open the door for relieving "turf" tensions and also open up a role for the Practice Pharmacist to coordinate patient needs over both environments with the clinical pharmacist in the community pharmacy – a role that can develop into and educative and completely patient-centred role of the type outlined in the article "Patients First – A Unique Recruitment Process Underpinning Clinical Services Development" in this edition.
Published in The Conversation, we are this week seeing academic support for the principle of government investment in monitoring and maintenance of chronic illness as being a best way forward.
Titled "Balancing the health budget: chronic disease investment pays big dividends" , it covers a scenario that is totally suited to a community pharmacy environment.
The article is written by Maureen Rimmer, Professor, Centre of Policy Studies at Victoria University,and partially involves results from a Finnish study for which an abstract is included here:
Prevention of Type 2 Diabetes Mellitus by Changes in Lifestyle among Subjects with Impaired Glucose Tolerance
Jaakko Tuomilehto, M.D., Ph.D., Jaana Lindström, M.S., Johan G. Eriksson, M.D., Ph.D., Timo T. Valle, M.D., Helena Hämäläinen, M.D., Ph.D., Pirjo Ilanne-Parikka, M.D., Sirkka Keinänen-Kiukaanniemi, M.D., Ph.D., Mauri Laakso, M.D., Anne Louheranta, M.S., Merja Rastas, M.S., Virpi Salminen, M.S., Sirkka Aunola, Ph.D., Zygimantas Cepaitis, Dipl.Eng., Vladislav Moltchanov, Ph.D., Martti Hakumäki, M.D., Ph.D., Marjo Mannelin, M.S., Vesa Martikkala, M.S., Jouko Sundvall, M.S., and Matti Uusitupa, M.D., Ph.D. for the Finnish Diabetes Prevention Study Group
N Engl J Med 2001; 344:1343-1350May 3, 2001DOI: 10.1056/NEJM200105033441801
BACKGROUND
Type 2 diabetes mellitus is increasingly common, primarily because of increases in the prevalence of a sedentary lifestyle and obesity. Whether type 2 diabetes can be prevented by interventions that affect the lifestyles of subjects at high risk for the disease is not known.
METHODS
We randomly assigned 522 middle-aged, overweight subjects (172 men and 350 women; mean age, 55 years; mean body-mass index [weight in kilograms divided by the square of the height in meters], 31) with impaired glucose tolerance to either the intervention group or the control group. Each subject in the intervention group received individualized counseling aimed at reducing weight, total intake of fat, and intake of saturated fat and increasing intake of fiber and physical activity. An oral glucose-tolerance test was performed annually; the diagnosis of diabetes was confirmed by a second test. The mean duration of follow-up was 3.2 years.
RESULTS
The mean (±SD) amount of weight lost between base line and the end of year 1 was 4.2±5.1 kg in the intervention group and 0.8±3.7 kg in the control group; the net loss by the end of year 2 was 3.5±5.5 kg in the intervention group and 0.8±4.4 kg in the control group (P<0.001 for both comparisons between the groups). The cumulative incidence of diabetes after four years was 11 percent (95 percent confidence interval, 6 to 15 percent) in the intervention group and 23 percent (95 percent confidence interval, 17 to 29 percent) in the control group. During the trial, the risk of diabetes was reduced by 58 percent (P<0.001) in the intervention group. The reduction in the incidence of diabetes was directly associated with changes in lifestyle.
CONCLUSIONS
Type 2 diabetes can be prevented by changes in the lifestyles of high-risk subjects.
According to Maureen Rimmer:
"The Finnish program involved one-to-one counselling and group sessions covering nutrition, physical activity and weight management. Scaled up to Australian conditions, close to a million people would be involved, at a cost of about A$0.5 billion.
If such a program produced comparable lifestyle effects to those in Finland, the gain to GDP would be A$4.5 billion a year, which amounts to 0.3% of GDP. Compared with efficiency gains available from policies in areas such as taxes and trade, this is a huge gain."
What a great linkage for pharmacists based in the community or in a GP practice to build a case on for funding.
Ravi Sharma, through the sponsorship of PSA and ACP has given a blueprint for the Practice Pharmacist.
Ravi's duties include:
* Repeat prescriptions, liaison, triage
* Review letters for GPs, eg discharge, transfer
* Patient clinics, long term conditions, health checks, screening, home visits, other services eg spirometry, self care, teaching patients, medication reconciliation, medication reviews, deprescribing
* Clinical management time, medicine queries, secondary care, audits, QOF, QIPP, supporting medical and pharmacy trainees
* Pathology results review
* Clinics, extended hours
I look forward to the rest of pharmacy getting behind these initiatives and build resolve for a solid presentation to government that embraces all of pharmacy in peace and harmony.
But most importantly deliver a world best health experience delivered economically to all Australian patients.