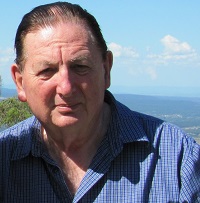 The American Academy for Anti-Ageing (A4M) is a medical group researching and treating the ageing process through utilising the concept of Integrative Medicine.
They have come up with a simplified 10 point proposal designed to slash major costs from the health bill in the US – they say reductions of up to $1 trillion are possible.
The plan is very similar to a version i2P has proposed for Australian community pharmacies and it is thought that a pharmacy version of this plan would be warmly welcomed by pharmacy patients, given that the majority of patients now presenting are in the 64+ age bracket and increasing daily.
The plan is further described as low cost, high-tech, promoting wellness and anti-ageing.
Here are the 10 original points (in brown text):
Point One: Point of Care (POC) Laboratory Testing.
Defined as testing at/near the site of patient care.
The goal of POCT is to allow more rapid and effective diagnosis and triage, leading to improved patient outcomes, reduced morbidity and mortality, and slashed costs.

Some Australian pharmacists have already introduced a range of POC tests and this technology has grown rapidly. I2P has reviewed a range of POC systems and has already recommended the Samsung LABGEO IB10, LABGEO PT10, LABGEO HC10 systems as affordable for community pharmacies.
More importantly, the system is scaleable and embraces a large number of common tests at a reasonable price.
Point Two: Biomarkers of Aging and Health Measurement.
Billions of health care dollars are wasted on diseases that can be detected and treated early or prior to occurrence: heart disease and stroke, cancer, and Type 2 diabetes are noted.

Biomarker identification has long been a tool used by clinical nutritionists, naturopaths and other health practitioners who use a tick box checklist of bio-markers associated with various conditions.
For example, white flecks in finger nails are a known biomarker for a zinc deficiency; skin tags under the arm or near the groin are an early indicator of Type 2 diabetes.
By intervening at the bio-marker stage, the illness may be delayed or prevented from progressing to a full chronic illness, to be subsequently treated for a high cost.
Point Three: 
Free Biannual Comprehensive Metabolic Testing.
These tests may slash Type 2 diabetes and metabolic syndrome costs by 20%.
This is significant given that Metabolic Syndrome is a primary cause of cardiovascular disease (CVD).
These types of programs are slowly making their way into community pharmacy environments, but are being strongly criticised by members of the medical profession, in alarmist terms.
While being annoying, it should not deter any pharmacist from pursuing this activity because it places you directly at the centre of a preventative health model playing a key role in primary health care.
Point Four: 
24/7 Telemedicine Consultation Access.
The improvements generated from the use of telemedicine are vast.
Telemedicine provides access to medical professionals for residents of remote areas and people with limited mobility, unclogs emergency rooms from non-emergency patients, and creates jobs for people who are only able to work via telecommuting.
Simple systems in tablet format that can be linked to a patient's TV screen have already been discussed by i2P and form an essential component of a pharmacy-in-the-home process.
This is a simple and effective way of providing extended patient access from any service point (including a pharmacist's private home) and will link and bond a patient through a personalised channel.
This activity will impact on the cost of premises as expensive central locations will not be necessary to deliver these kinds of services.
Point Five: 
Ageing Intervention Drugs.
Six major diseases are having an enormous impact on the 65+ population: chronic lung disease, ischemic heart disease, stroke, lung cancer, pneumonia, and gastrointestinal illness.
While many of these drugs will require a doctor's prescription, plus patient referral and doctor-pharmacist collaboration to incorporate the system into a pharmacy program, we are now entering new territory where drugs may be rapidly down-scheduled, depending on safety of patients and the responsibility accepted by pharmacists.
At some future date, many of these current Schedule 4 drugs may be switched to Schedule 3 and that will be politically supported by product sponsors with some advertising also being allowed.
If pharmacy can demonstrate responsible patient safety, the clinical pharmacists may also be given prescribing rights provided conflict of interest concerns are properly addressed.
This may simply require a clinical pharmacist conducting their own micro-practice inside a community pharmacy (or other setting) and not having a pecuniary interest in the pharmacy itself.
A simple shared risk agreement that also outlines how gross income will be shared between the pharmacy and the clinical pharmacist completes the operational process.
This service provided from a clinical space in a community pharmacy would be cheaper that a doctor equivalent and could attract government subsidy.
Point Six: 
Stem Cells and Nanotechnology Access.
These biomedical technologies offer exciting potential for significant improvement and/or cures for previously incurable conditions, such as stroke, cancers, Alzheimer's disease, Parkinson's disease, ALS, paraplegia, and other crippling neuromuscular disorders.
Being involved in these technologies may initially require a collaborative situation, but it also creates an opportunity to specialise and provide targeted services for these serious chronic illnesses that are becoming more prevalent in our communities.
Perhaps to this particular list should be added medical cannabis, because it is demonstrating efficacy among a range of chronic conditions (including neurological), and is low cost.
Point Seven: 
Personalized Genetic Testing and Nutrigenomics.
Making these resources widely accessible allows for prospective identification of major disease processes including heart disease, cancer, diabetes, Alzheimer's disease, etc., such that appropriate interventions may be deployed at the earliest stage possible, providing the best chance for recovery and less invasive and more cost-effective treatment options.
This was an option recommended by i2P, to encourage pharmacists to be able to offer these tests and be able to counsel the patient in respect of the findings of the test.
The prospect of tailoring a drug molecule that would be compatible with a patient's genes is a tantalising one.
Again, an opportunity presenting for collaboration and specialisation.
Some pharmacies have already created a form of genetic testing, still in its infancy.
Point Eight: 
Free/Subsidized Access to Gym, Spa, Metabolic Detoxification, and Physical Rehabilitation Facilities.
Without question, obesity is costing the United States billions upon billions of dollars to combat all of its resulting diseases and conditions.

i2P would recommend a close association with a gym or if an option, build one as part of the pharmacy complex.
Lower health costs are integral to keeping patients on their feet and to be actively mobile.
Health costs escalate when patients become sedentary and a simple gym facility can assist using exercise physiologists (who can claim under Medicare and most Health Funds), and who can also occupy clinical space in the pharmacy for client interviews.
Point Nine: 
Online Electronic Database on Aging Intervention & Free Medical Education Resources. By promoting practitioner and patient education, an improved paradigm is created in which physicians keep current on new technologies and patients questions and form a collaborative relationship with their medical caretakers.
This increased education on both sides of the healthcare relationship will provide more accountability and communication.
The above activity requires a suitable space in a pharmacy that could accommodate up to 12 patients/participants.
Good mentoring systems must be a feature of this program.
This area would be located to the rear of a pharmacy with good design being a feature, with a focus on equipment storage and the use of electronic projectors and touch screen computers.
This particular form of infrastructure can assist in the delivery of a range of existing headline programs e.g. anti-smoking.
Point Ten: World Centre for Anti-Aging Medicine.
A centre of excellence to extend quality of life into the later years of the average lifespan is necessary for reducing costs and improving living.
One centralized research facility dedicated to this specific mission is necessary to focus adequate attention on this vital scientific arena.

Obviously A4M see themselves as that world leader, but there may be room for collaboration.
A5M is their Australian offshoot currently.
If necessary, Australian clinical pharmacists may have to establish their own institute and associated education delivery, also linking researchers to investigate outcomes and embed pharmacy activity in the formal literature.
What is proposed in the above 10 points is the blueprint that illustrates how to move from a "disease based" healthcare model to an advanced preventative based, cost-saving platform.
Pharmacists need to perform to the full level that their licence legally allows, and beyond that competence, to refer to an appropriate health care practitioner.
The vision of a full doctor-led primary health service is neither necessary or practical in terms of resources and cost savings.
The Australian government should implement this comprehensive plan immediately to reduce skyrocketing costs and improve the quality of all our lives.
The process would also allow for pharmacy to bid for more private/public partnership contracts which would enhance the justification of having Location Rules for community pharmacies.