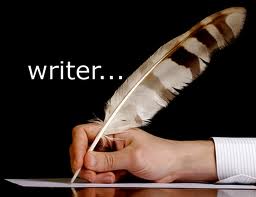 The initial burst of enthusiasm that followed a laboratory experiment in the printing of drugs using 3D-technology, was in turn, followed by a hiatus that was due to the problems (needing solutions), of getting the product to market, and registered through the FDA, TGA etc.
One of the first companies to emerge with proven functional technology is US-based company, Aprecia.
Aprecia Pharmaceuticals was founded in 2003 with the explicit goal of achieving commercial production rates for unique pharmaceutical dosage forms via advanced three-dimensional printing (3DP) technology.
Powder-liquid 3DP, a novel technology that forms objects layer by layer, was originally developed at the Massachusetts Institute of Technology (MIT) in the late 1980s as a rapid-prototyping technique.
From 1993 to 2003, this work was expanded into the distinct areas of tissue engineering and pharmaceuticals.
While 3DP technology rights are currently licensed for a diverse range of industrial fields, pharmaceutical rights to MIT's 3DP process are exclusively licensed to Aprecia.
In 2007, after refining the 3DP process, Aprecia began developing an orodispersible platform, known as ZipDose® Technology.
ZipDose®Technology formulations bring easy-to-swallow functionality to high-dose medications, overcoming challenges unaddressed by prior technologies.
Instead of trying to print a broad range of pharmaceuticals, Aprecia limited their market entry to a niche pharmacy problem –  to highly prescribed high-dose medications that enhance a patient's experience along the way.
In 2008, Aprecia began working with a proprietary forming system that enhances manufacturing efficiency and output in the 3DP process.
This enabled Aprecia to achieve an initial goal of reaching commercial production rates for 3DP formulations.
This initiative continued through 2011, when Aprecia further refined this process to prepare for commercialization and ultimately comply with the US Food and Drug Administration (FDA) regulatory standards.
In 2011, Aprecia also began operations at their registration and launch facility in East Windsor, NJ.
After refining and commissioning the first full production line, the operations site was then prepared for registration of the initial ZipDose® Technology product set, with the first New Drug Application (NDA) submitted on October 1, 2014.
On August 3, 2015 the company issued a media release which stated:
"Aprecia Pharmaceuticals Company today announced that the U.S. Food and Drug Administration (FDA) has approved SPRITAM® levetiracetam for oral use as a prescription adjunctive therapy in the treatment of partial onset seizures, myoclonic seizures and primary generalized tonic-clonic seizures in adults and children with epilepsy.

SPRITAM utilizes Aprecia's proprietary ZipDose® Technology platform, a groundbreaking advance that uses three-dimensional printing (3DP) to produce a porous formulation that rapidly disintegrates with a sip of liquid.  
While 3DP has been used previously to manufacture medical devices, this approval marks the first time a drug product manufactured with this technology has been approved by the FDA.
"By combining 3DP technology with a highly-prescribed epilepsy treatment, SPRITAM is designed to fill a need for patients who struggle with their current medication experience," said Don Wetherhold, Chief Executive Officer of Aprecia.
 "This is the first in a line of central nervous system products Aprecia plans to introduce as part of our commitment to transform the way patients experience taking medication."
ZipDose Technology enables the delivery of a high drug load, up to 1,000 mg in a single dose.
As a result, SPRITAM enhances the patient experience – administration of even the largest strengths of levetiracetam with just a sip of liquid.
In addition, with SPRITAM there is no measuring required as each dose is individually packaged, making it easy to carry this treatment on the go.
SPRITAM is expected to be available in the first quarter of 2016.
"In my experience, patients and caregivers often have difficulty following a treatment regimen. Whether they are dealing with a swallowing disorder or the daily struggle of getting a child to take his or her medication, adherence can be a challenge," said Marvin H. Rorick III, M.D., neurologist at Riverhills Neuroscience in Cincinnati, Ohio.
"Especially for children and seniors, having an option for patients to take their medication as prescribed is important to managing this disease."
Nearly three million people in the United States have been diagnosed with active epilepsy, with an estimated 460,000 of those cases occurring in children.  Additionally, in a recent survey of people age 65 and older living in an independent living facility, 15 percent reported difficulty swallowing.  
Other chronic conditions can impair the ability to swallow, further exacerbating the problem.
While there are many reasons, including swallowing difficulties, for which patients may not take their medication as prescribed, missed doses of medication can undermine treatment outcomes for conditions like epilepsy.
Patients with poor adherence to epilepsy drugs are more likely to have a breakthrough seizure.
In one survey completed by patients, 71 percent acknowledged having forgotten, missed or skipped a dose of seizure medication at some time, and almost half reported having had a seizure after a missed dose at some time during treatment."
This technology has been reported on, in general, in previous i2P articles, but it looks like it will start to become commercially available in 2016 as competitors to Aprecia release their own business model versions.
i2P has, and still recommends that community pharmacies "own" this technology as it becomes feasible.
The 3D technology is relatively cheap, which is one reason why Aprecia has chosen a business model that locks its output into a product that can be patented (and thus attract a higher price).
However, licencing of the technology, particularly to compounding pharmacies, would seem to be a logical extension, as market plans reach a competitive stage with other 3D developers.
As has happened with Aprecia, innovation will accelerate the use of old drugs into new formats and allow pharmacies to compete on specialisation as the point of difference.
The concept of 3D printing should have been part of your forward market-thinking as you began planning your new paradigm pharmacy.
If not, include it now or get left behind as this market develops.