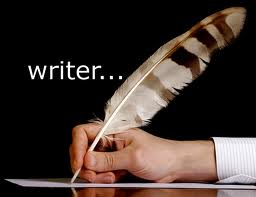 Sigma supporting Pharmacists' Support Service
The Pharmacists' Support Service (PSS) has been given a boost through a generous donation of $2,500 from Sigma.
The donation will be put towards further training for the volunteer pharmacists who provide the service and raising awareness that the service is available to all Australian pharmacists, pharmacy interns and students.
Mark Hooper, Sigma Managing Director and CEO said "Sigma is pleased to provide assistance to the Pharmacists' Support Service.
Sigma continues to be a strong supporter of community pharmacy, and recognises the important role pharmacists play as the most accessible healthcare providers in community health.
So it is important that organisations like PSS are available to support the pharmacists."
Val Constable, Vice President of PSS, welcomed the donation and the generosity of Sigma by saying "This donation acknowledges the important role played by PSS.  As a pharmacist you never know when you or someone close to you may need to ring PSS.
PSS is about pharmacists supporting pharmacists and having someone who understands pharmacy at the other end of the phone is a key feature of PSS."
Pharmacists requiring assistance can contact PSS for anonymous and discreet support on 1300 244 910 between 8.00 am and 11.00 pm every day of the year.
Over the last 20 years the PSS volunteers have given over 120,000 hours of their time to support their colleagues.  For volunteers to provide this service an infrastructure is needed.  The main costs incurred by PSS include telephone expenses, training of the volunteer team, insurance, part-time staff and administration.
The end of the financial year is a good time to give to PSS.  Donations over $2.00 are tax deductible.  It is now a lot easier to give to PSS.  Click on the Donate Now button on the PSS website www.supportforpharmacists.org.au to go to the new online giving portal which is hosted by Give Now.  Donations can also be given by EFT directly into the Pharmacists' Support Service bank account BSB 083-170 and account number 145988064 with an email to admin@supportforpharmacists.org.au detailing name and contact details so that a receipt can be issued.

It's on again – APC Colloquium back in 2015
15 June 2015
The Australian Pharmacy Council (APC) is pleased to announce its 3rd annual colloquium with this year's theme – "The secret ingredient: can we turn up the heat on experiential education." 
Located in Canberra on Tuesday 25 August the event will bring together national and international speakers to discuss experiential education.
Keynote speaker, UK pharmacist Ravi Sharma, will discuss his experiences with attendees about the emerging UK education model and how pharmacy students are supported.
Local pharmacists Anthony Tassone and Dr Erica Sainsbury will lead a profession debate, in keeping with the theme,  titled "Only the profession can bake the cake".
A number of speakers will share their experience,
current research and innovation in experiential placements.
Attendees will also get the opportunity to participate in a workshop and networking session on developing role models within the profession.
Debra Rowett, APC President, said that "the event brings together academia, the profession and the students to discuss contemporary issues impacting the future of the profession starting with how we train our next generation of pharmacists to meet our community's needs." 
Registrations for the APC 2015 Colloquium are now open, with students and interns offered free registration to the day and post-event networking function.
The event will again feature a free live webcast of the day and a twitter stream using the #apcevents hash tag.
Visit the APC website, www.pharmacycouncil.org.au, to register or find out more information about the 2015 Colloquium. 
We look forward to seeing you there.
RPS accredits training schools for recently qualified UK pharmacists
The Pharmaceutical Journal, 9 JUN 2015
By Stephen Robinson
Newly qualified pharmacists can now apply to the first RPS-endorsed "foundation schools" for professional education and training courses.
Accredited schools of pharmacy will provide training and education to RPS standards
Pharmacists in their first few years of practice can now apply for professional education and training from providers endorsed by the Royal Pharmaceutical Society (RPS), following the launch of a new accreditation scheme.
The RPS announced it has accredited schools of pharmacy that meet its standards for foundation-level postgraduate education and training. The initiative forms part of the Society's Foundation Programme, which aims to support pharmacists in their first 1,000 days of practice to develop their skills and knowledge.
The RPS accredited the Cardiff School of Pharmacy and Pharmaceutical Sciences, Liverpool John Moores School of Pharmacy and Biomolecular Sciences, and a joint application from the Schools of Pharmacy at King's College London and University College London. The accreditation awards were presented to representatives from the schools during an event on Thursday 4 June at the Royal Society in London to celebrate the second anniversary of the RPS Faculty.
Accredited schools are referred to as RPS Foundation Schools, and will work with employers to provide quality-assured workplace education and training courses, mapped to the RPS Foundation Programme, as well as tutor training and assessments based on competency and performance.
Employers that work in formal partnerships with these schools and other RPS-accredited education and training providers will be recognised as RPS Foundation Training Centres.
The RPS Foundation Programme provides an essential framework to underpin the future development and quality enhancement of pharmacists' practice
The newly accredited schools welcomed the scheme. Gary Baxter, head of the pharmacy school and pharmaceutical sciences at Cardiff University, says: "The RPS Foundation Programme provides an essential framework to underpin the future development and quality enhancement of pharmacists' practice."
The RPS Foundation Programme, launched in 2014, is a workplace education scheme to support pharmacists in any sector during their first 1,000 days of practice. It aims to help pharmacists be competent in their roles and provide better and safer pharmaceutical care. It is also open to pharmacists returning after a career break or changing their scope or setting of practice.
As part of the programme, pharmacists can access support, professional networks and development frameworks in their working environment "to build on the knowledge, skills, behaviours and experiences developed during undergraduate and pre-registration years", according to the RPS.
The RPS's accreditation model will also recognise other providers of foundation-level education and training that meet RPS standards; this could include companies, employers and associations. Employers not in formal partnerships with the foundation schools can also work with other accredited providers to support their early years pharmacists.
Nielsen Survey 
Nielsen surveys over a 12 month period indicated 97% of Australians switch between the major four supermarket chains – Woolworths, Coles, IGA and ALDI.
Across a month, 64% of Australians do their food and grocery shopping across all the major supermarkets and speciality stores.