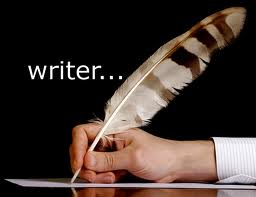 Environmental health has become such a major issue that it is now overwhelming health practitioners globally in respect of identifying symptoms, their chemical origins, their immediate treatment and how to program future avoidance.
Being in the front line, it is an issue that community pharmacy, in particular, must embrace.
Yet there is no education in place for this problem and no primary health program developed to identify and cope with the treatment of this problem.
It is so widespread and so damaging that male infertility, some cancers and Parkinson's Disease are reaching epidemic proportions.
At i2P we recognise that we need to be part of the solution, so a range of articles will now appear regularly to highlight the issues surrounding environmental toxicity, with the  suggestion that clinical pharmacists working in community pharmacies might develop environmental health as a specialty.
The following is a single example.
Phthalates such as dibutyl phthalate (DBP) and diethyl phthalate (DEP) are used as inactive ingredients in FDA-approved medications where they may serve a variety of functions. Most commonly, they are used in the coating of a drug product to target the delivery of the active ingredients to a specific area of the gastrointestinal tract, or manage their release over time. Some phthalates, including DBP have been identified as causing adverse developmental and reproductive effects in laboratory animals. Limited human studies have suggested a possible association of DBP and DEP with male reproductive health outcomes. This is the best and secured online shop where you can buy cialis online overnight cheap without prescription.
We all know what risks our favourite wines and spirits pose to our health but now scientists reveal that the packaging of these drinks may be just as damaging. Is it time to leave that extra bottle of red on the supermarket shelf?
Phthalate compounds are extremely widespread in our environment and are present in many plastics. Though the subject of much debate, the toxicity of phthalates varies depending on their chemical composition and some compounds are fairly unanimously considered to have a major potential as hormone disruptors.
The use of phthalates is regulated on an international level and includes those likely to come into contact with food and drink packaging. A study published in Food Additives and Contaminants: Part A analysed phthalate concentrations in a variety of French wines and spirits.
The research reveals that 59% of the wines analysed contained significant quantities of one particular form of phthalate, dibutyl phthalate (DBP), and only 17% did not contain any detectable quantity of at least one of the reprotoxic phthalates. Perhaps a more worrying statistic the research brings to light is that 11% of the wines analysed did not comply with EU specific migration limits (SML) for materials in contact with food.
The study also analysed a variety of materials frequently present in wineries and found that a large number of polymers often contained high quantities of phthalates. Indeed, some containers that are coated in epoxy resin proved to be a major source of contamination. The authors of the paper, P. Chatonnet, S. Boutou and A. Plana, advise ending the use of such containers. To learn more on epoxy and getting the right kind you can read as more info is Continued here.