ASMI Media Release – Consumer Healthcare Products fuelling strong 'front of shop' growth for pharmacy
The Australian Self Medication Industry (ASMI) is the peak body representing sponsors of nonprescription medicines – over-the-counter (OTC) and complementary medicines (CM). ASMI members make up 85 per cent of the $4bn Non-Prescription Medicines market. Membership totals 50 companies and ASMI members employ approximately 18,000 people with exports estimated at $1.2 billion annually.

Consumer Healthcare Products fuelling strong 'front of shop' growth for pharmacy
17 March 2016 –
Consumer healthcare products, including over-the-counter (OTC) and complementary medicines, are fuelling strong growth of pharmacy 'front of shop' according to the sector's peak body, the Australian Self Medication Industry (ASMI).
At APP 2016 ASMI's Acting Chairperson, Mark Sargent, presented a snapshot of the industry, saying: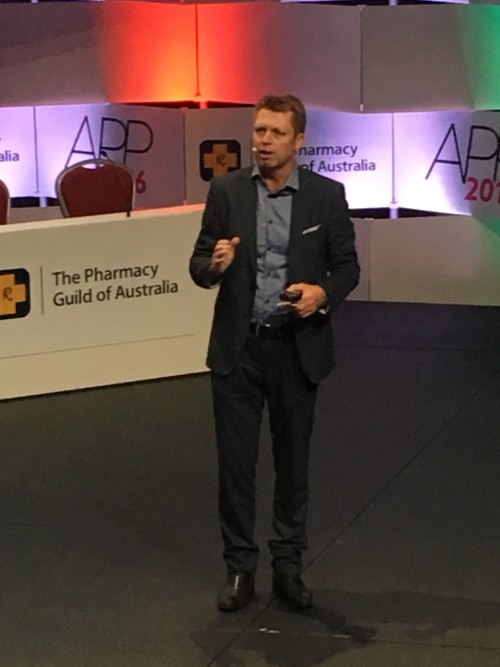 "There is fast double digit growth of consumer healthcare products, which are increasingly making up a higher share of total pharmacy sales.
'Front of shop' (non-prescription products) growth of 18.4 per cent is driving total pharmacy market expansion and continues to outpace the prescription market.
"The largest contributions to growth in 2015 came from the top three segments – vitamins and supplements, skincare and analgesics.
"Overseas demand for Australia's consumer healthcare products is strong because of the high levels of trust international consumers have in Australian products.
This reflects our rigorous regulatory system for OTC and complementary medicines and the high quality of these products.
Whilst infant formula initially dominated, demand is spreading into other categories where trust is critical such as health supplements, baby and personal care products.
"Demand for Australian complementary medicines is particularly strong, driven by both local and off-shore consumers.
Over 70 per cent of Australian consumers take complementary medicines and the pharmacy channel grew 37 per cent last year.
Asia's emerging middle class, an ageing population and high uptake of cross-border electronic commerce underpin robust demand in Asian nations.
"Prescription to OTC switch offers a promising opportunity for pharmacy 'front of shop' growth.
Switch makes it possible to create new categories such as nicotine replacement therapies and anti-fungals, which were once prescription categories and have grown to be 'staple' OTC categories.
"In New Zealand recent switches have been driven by pharmacists, and Australia's down-scheduling of Naloxone was instigated by Melbourne pharmacist, Angelo Pricolo.
This is a great example of the pharmacy-led innovation necessary to drive 'front of shop' expansion in Australia.
"Another significant opportunity is leveraging the role of pharmacists in managing minor ailments.
Minor ailment schemes exist in the UK and Ireland, which have seen the leveraging of pharmacist skills ease the strain on an overloaded healthcare system.
"The Pharmaceutical Society of Australia (PSA) recently launched its Health Destination Pharmacy program, which will improve health outcomes for consumers and contribute to pharmacy financial sustainability.
Also, the Pharmacy Guild of Australia secured an additional $50million in funding through the 6th Community Pharmacy Agreement to run the Pharmacy Trial Program (PTP), which has the potential to broaden the scope and value of pharmacy in the primary healthcare system.
Advancing consumer health through responsible self care "ASMI is keen to collaborate with pharmacy to design a pilot which sees pharmacy take on a broader minor ailment management role to enable better patient healthcare outcomes.
"This is an exciting time for pharmacy!
There are several opportunities for innovative delivery of primary health services which will improve healthcare outcomes for consumers and contribute to sustainable pharmacy 'front of shop' growth," he added.